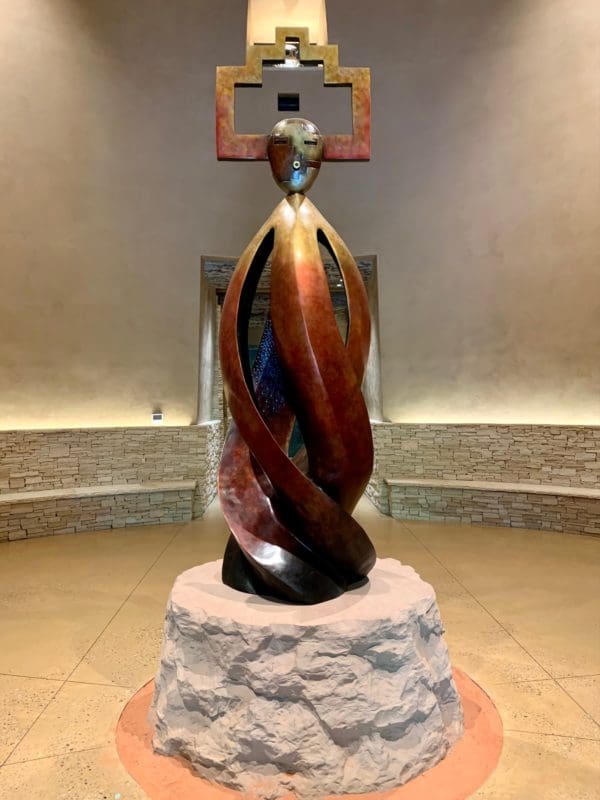 Our anniversary found us at Hotel Chaco and their rooftop restaurant LvL5 – Albuquerque. The perfect weather allowed us to dine al fresco, stars twinkling and city lights blinking. We settled in for the evening and enjoyed being fussed over by an attentive staff.
Petroglyph National Monument and Historic Old Town
The national monument is just minutes from downtown and that's where we began our day. It features designs and symbols carved onto volcanic rocks by Native American and Spanish settlers 400 to 700 years ago.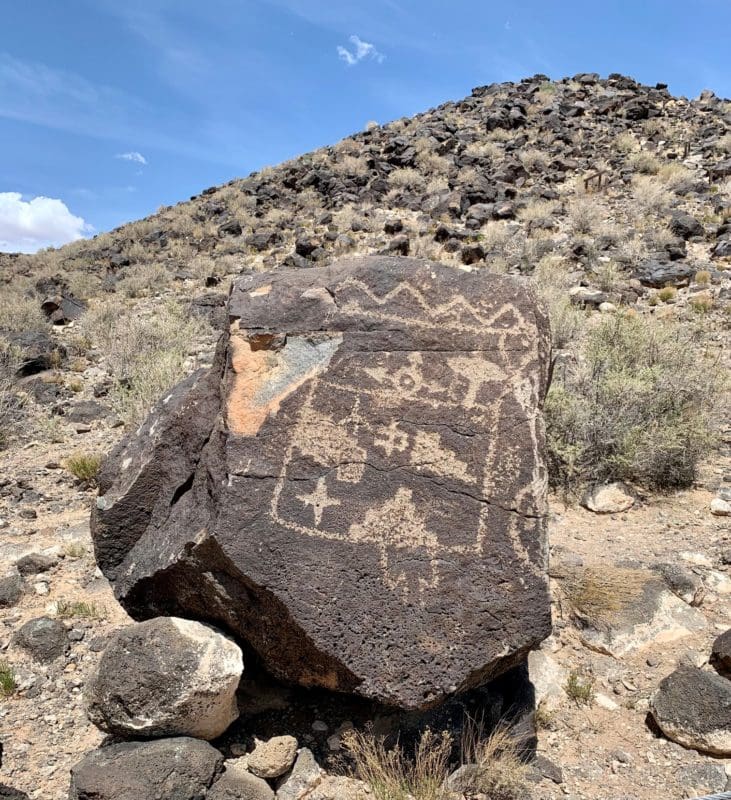 From there we moved on to Historic Old Town to browse the art galleries, jewelry and craft stores, shop for pottery and… visit the Breaking Bad store.
Dinner @ LvL5 – Albuquerque
The culinary program is led by award winning Executive Chef Christian Monchatre. His menu reflects the influence of his French training and experience leading restaurants in Germany, Italy and Mexico.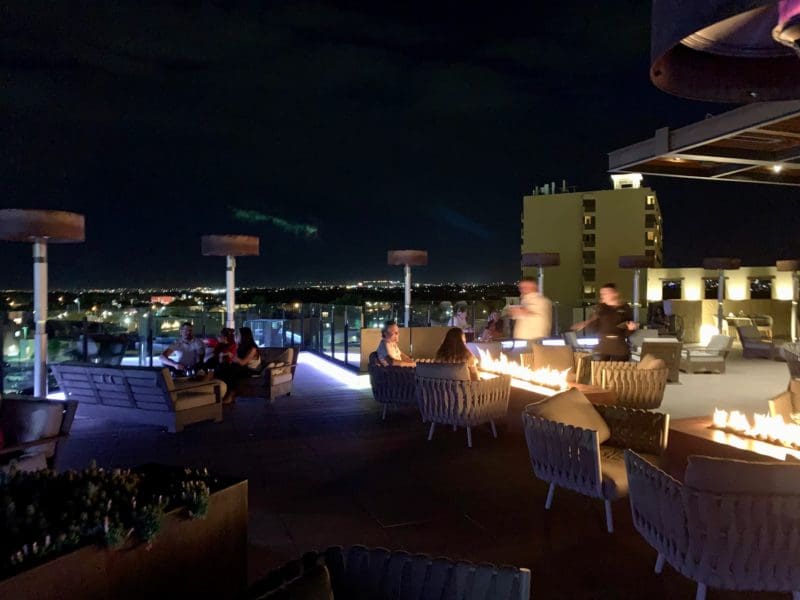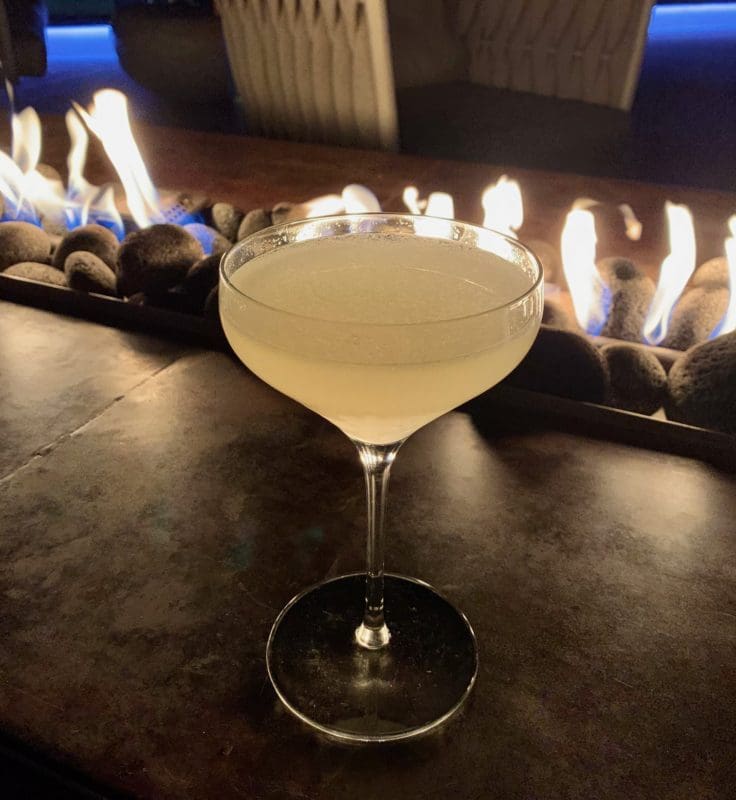 The bartender gave me The Last Word … and it was good!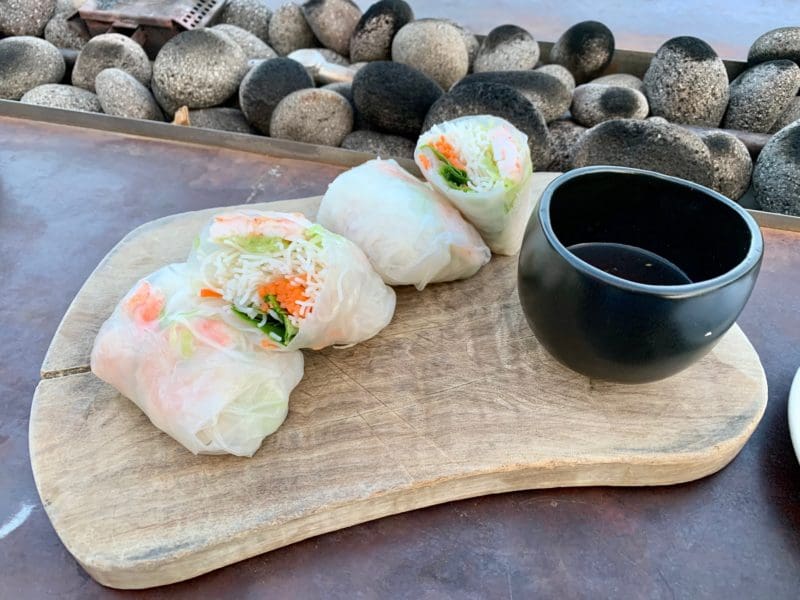 Vietnamese Spring Rolls with Shrimp, Rice Noodles, Mint, Cilantro, Carrot, Cucumber, Lettuce and Sam Dang dipping sauce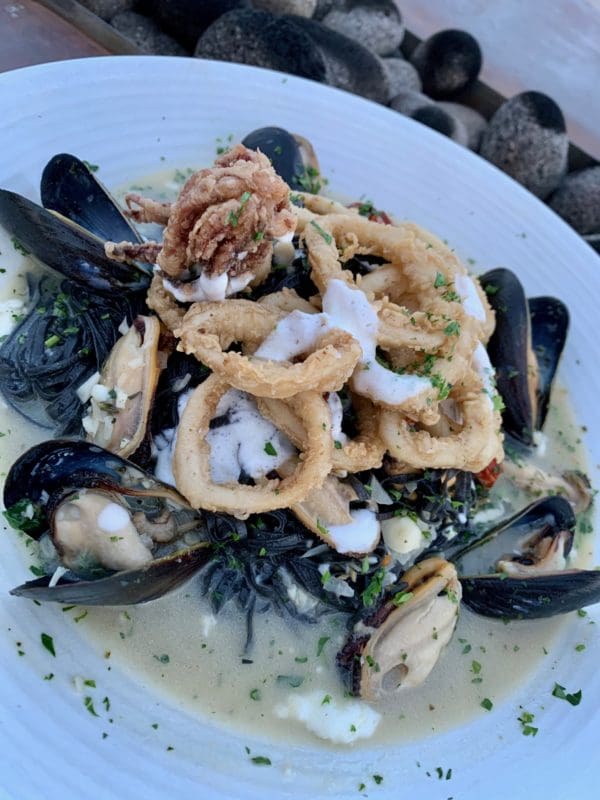 Squid Ink Linguine with Mussels, Clams, Calamari, Mozzarella, Tomatoes and Thyme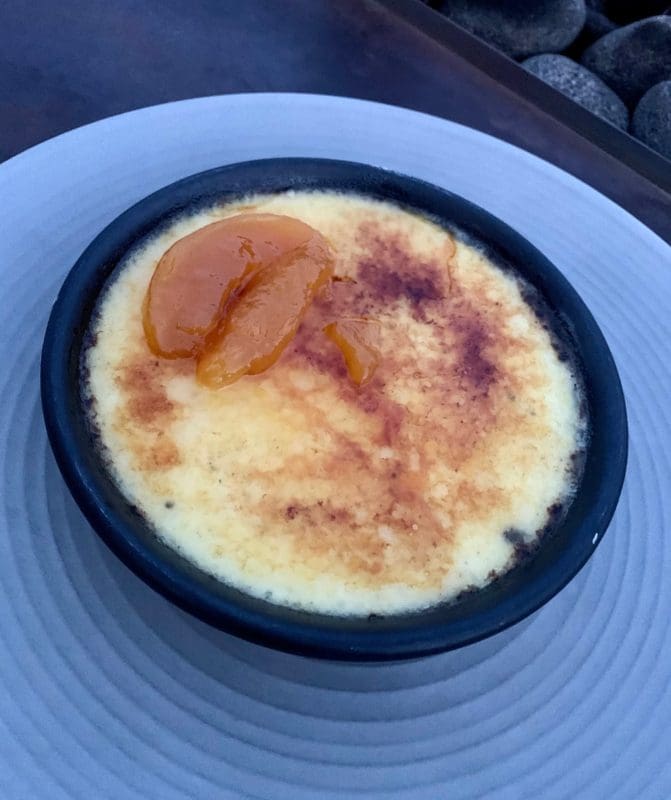 Ginger Vanilla Bean Creme Brulee and Lime Caramelized Pear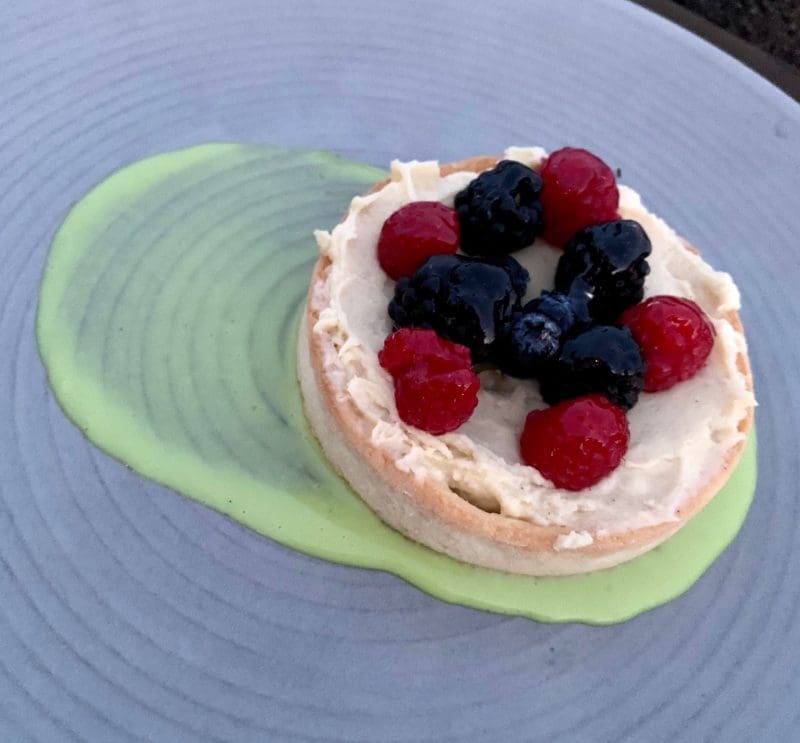 Fresh Berries & Chibouse Tartlet with Creme de Menthe Anglais
House Coffee, raw sugar and cream