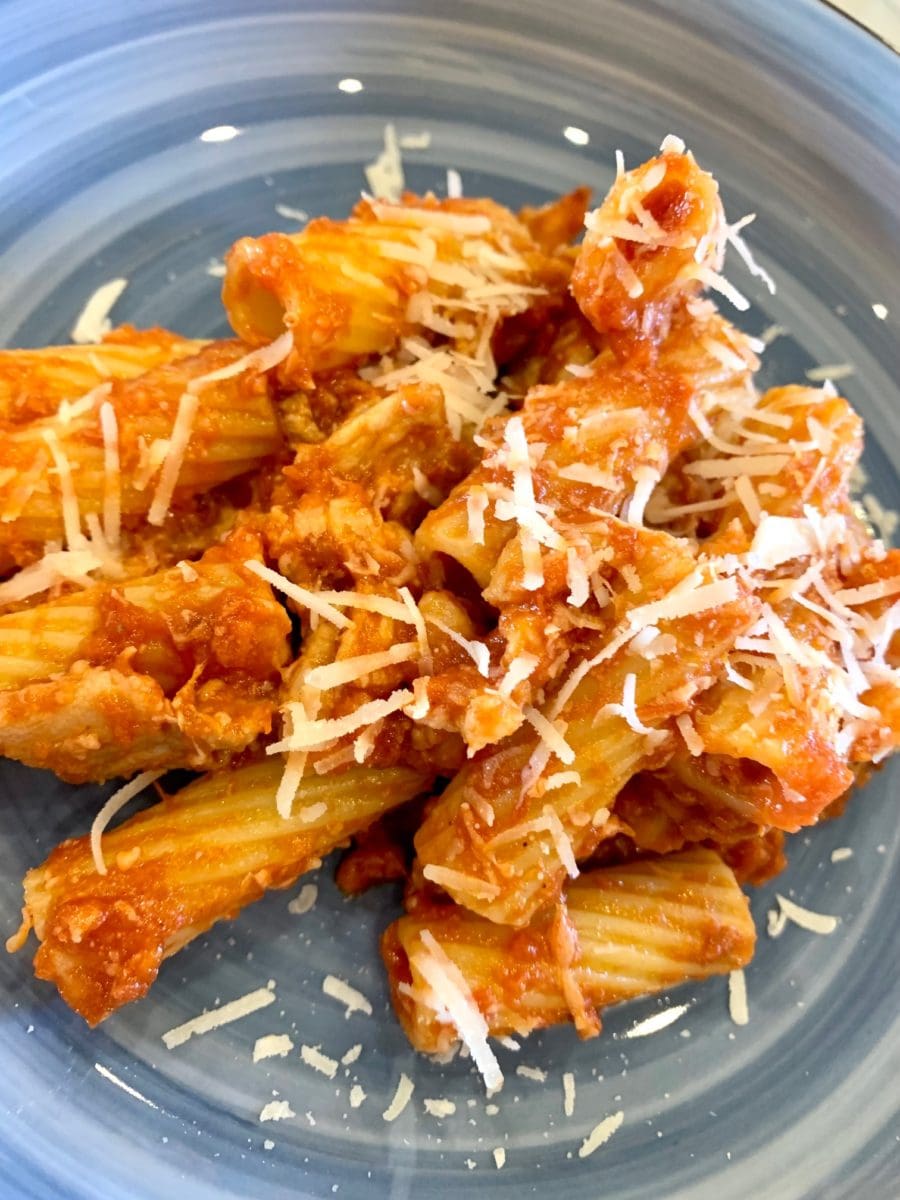 Pork belly rigatoni is my homage to the all'amatriciana inspired by ristorante Armando Al Pantheon in Rome. You too can be inspired without traveling by watching Stanley Tucci, Searching For Italy, the Rome episode. The original recipe is a legacy of the city of Amatrice, made with guanciale and bucatini, but both are unavailable locally, so we pivot to what we have on hand.
Pork Belly Rigatoni vs Bucatini all'Amatriciana
Bucatini all'Amatriciana is one of the four holy pasta dishes of Italy, alongside carbonara, gricia and cacio e pepe. The exact ingredients for this dish vary even within Italy, using different pastas, wines and seasonings. Bucatini is a hollow larger spaghetti while rigatoni is a larger hollow, ribbed pasta and I like the way it will hold more sauce. White wine is traditional, but you may substitute red for a more robust flavor.
The key difference is using pork belly instead of guanciale which is cured pork cheek. Admittedly, the fat of the pork cheek is softer and renders more easily than that of the belly, but the meat is similar in flavor and texture. The fat is critical for making the silky smooth sauce, but don't worry, the belly will yield all you need.
This recipe makes a wonderful pasta dish that you can customize using any of the above mentioned ingredients that suits your taste and your pocketbook. Enjoy Y'all.
Step By Step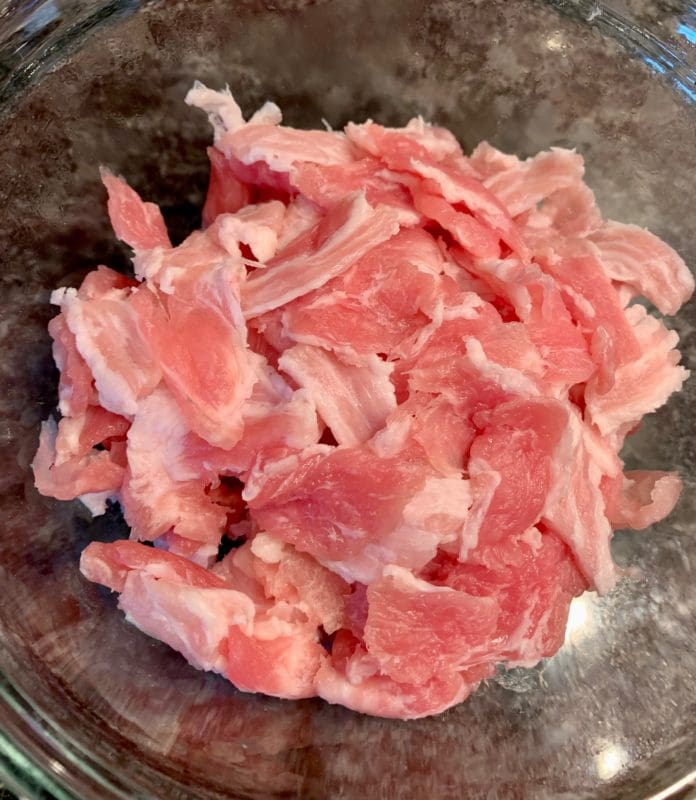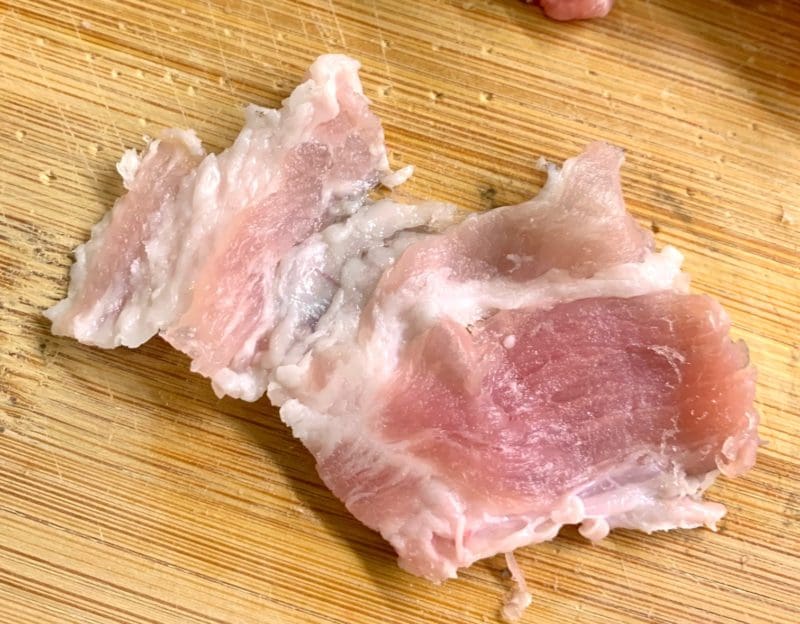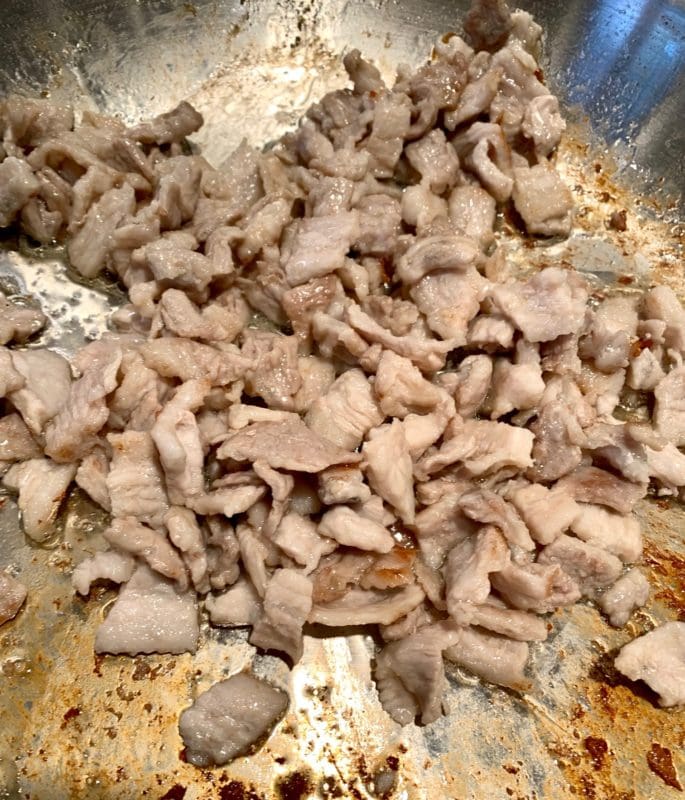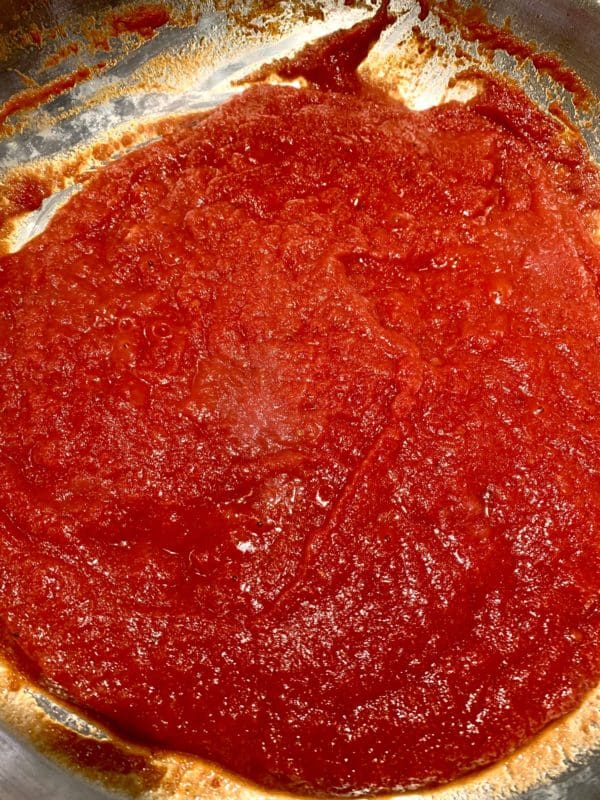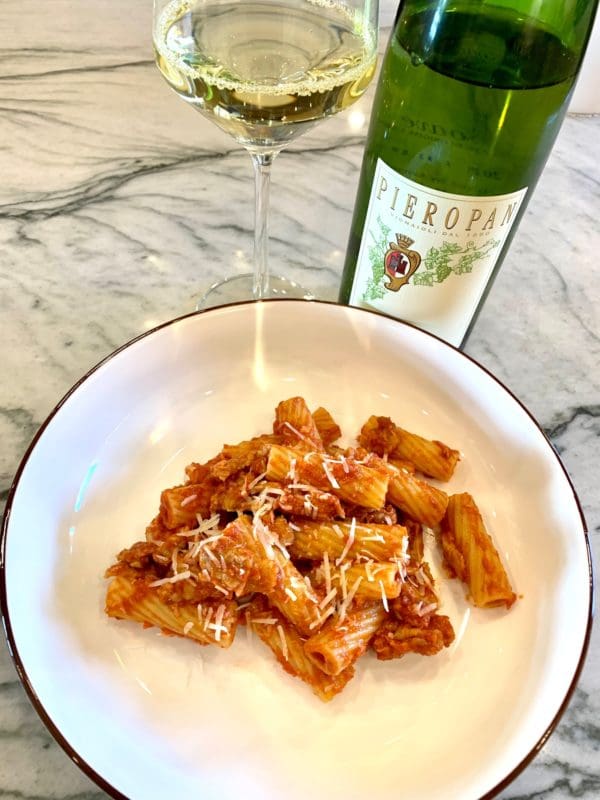 Print
Pork Belly Rigatoni
Pork belly rigatoni is a Southern interpretation of the Italian all'Amatriciana!
8 oz

rigatoni

1

TBL olive oil

8

–

10

oz pork belly

1/3 cup

Italian dry white wine

1

–

1/3

cup crushed marzano tomatoes

1

TBL tomato paste

1/2 cup

pecorino romano cheese – grated
Ground white pepper – to taste
Salt – to taste

1 oz

pecorino romano cheese – shredded or shaved for garnish
Instructions
Slice the pork belly thinly (1/8th inch) and pound them with a meat tenderizer until paper thin.
Slice the strips into 1/2″ to 3/4″ pieces
Boil your rigatoni while making the sauce in a generously salted pot of water, but stop 1 minute before the providers recommended time
Cook the pork belly pieces in the olive oil over medium heat until they render their fat and begin to crisp. Do not overcook because you want the pork to remain tender
Pour in the wine and simmer the pork for 1 minute, then remove the pork with a slotted spoon and set aside. Leave the fat in the pan
Add the crushed tomatoes and tomato paste to the wine/fat mixture
Simmer on low and stir until the sauce combines and begins to thicken – about 10-12 minutes
Season the sauce with salt and pepper to taste
Reserve some pasta water in case you need to thin the sauce
Drain the rigatoni then add it and the pork to the sauce. Stir to combine and coat the pasta
Stir in the grated pecorino romano
Serve with a light cheese garnish and a glass of the remaining white wine