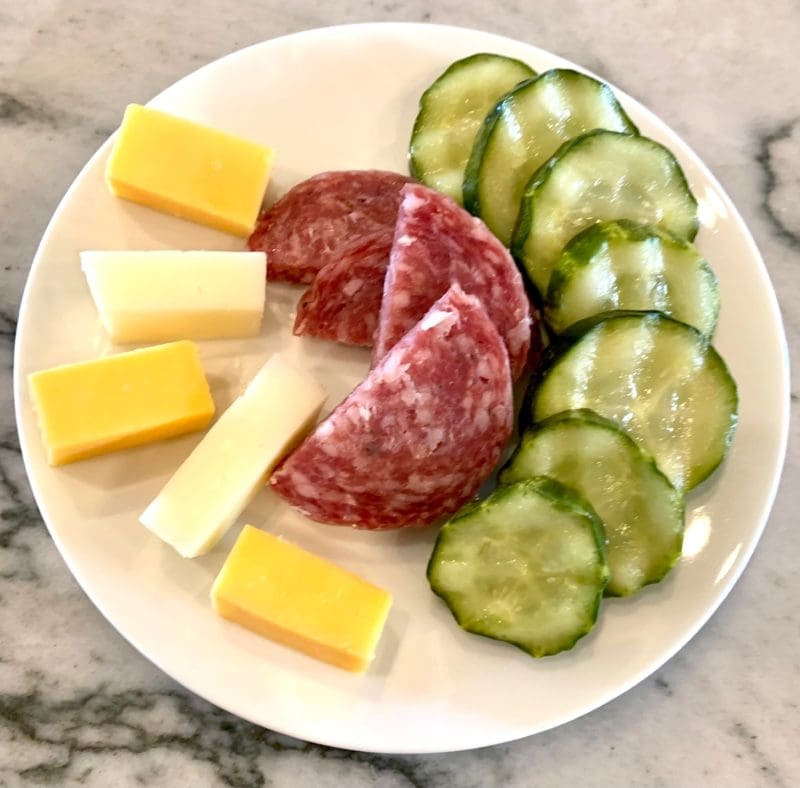 I find sweet and spicy-hot flavor combinations irresistible. My obsession is always fulfilled by sweet and spicy butter pickles. The flavor comes from pickling with sugar and horseradish, not too sweet, not too hot and customizable to taste.
Backstory
Bread and butter pickles is the original name for these beauties, but neither bread nor butter have anything to do with the recipe. Their invention is credited to the Fannings, cucumber farmers that began selling them a century ago. They became so popular that they were their "bread and butter".
How We Make Them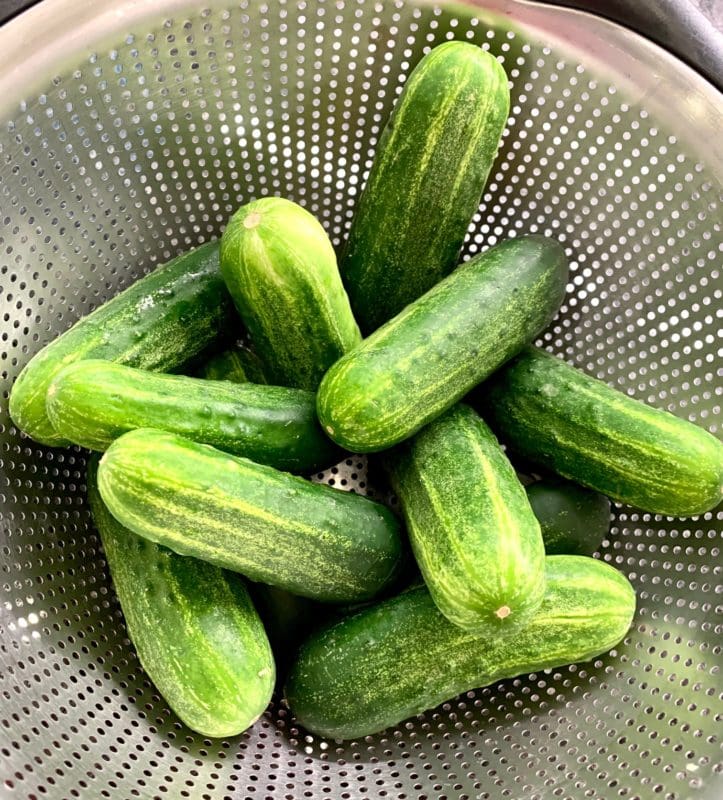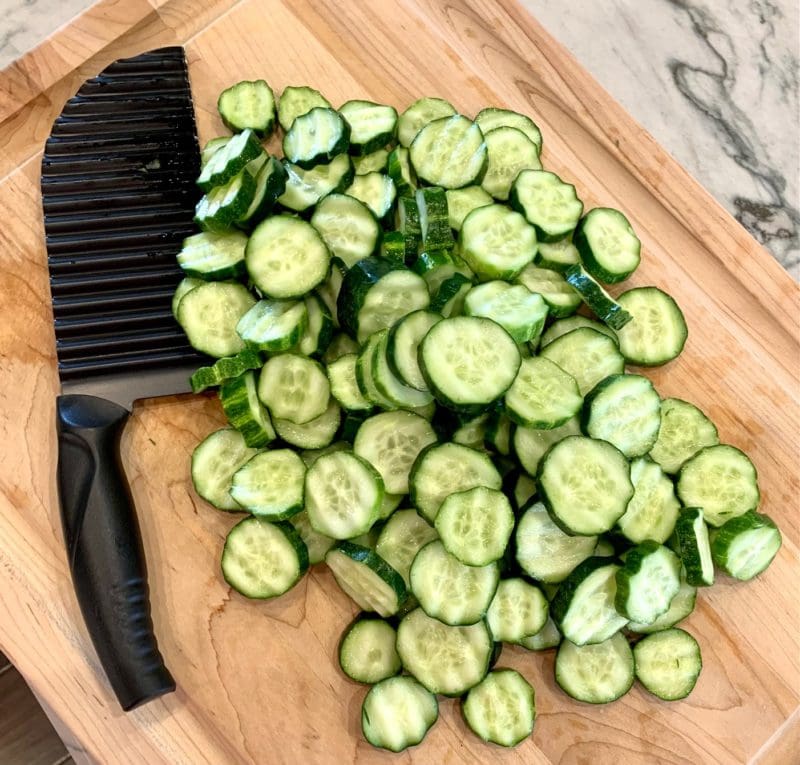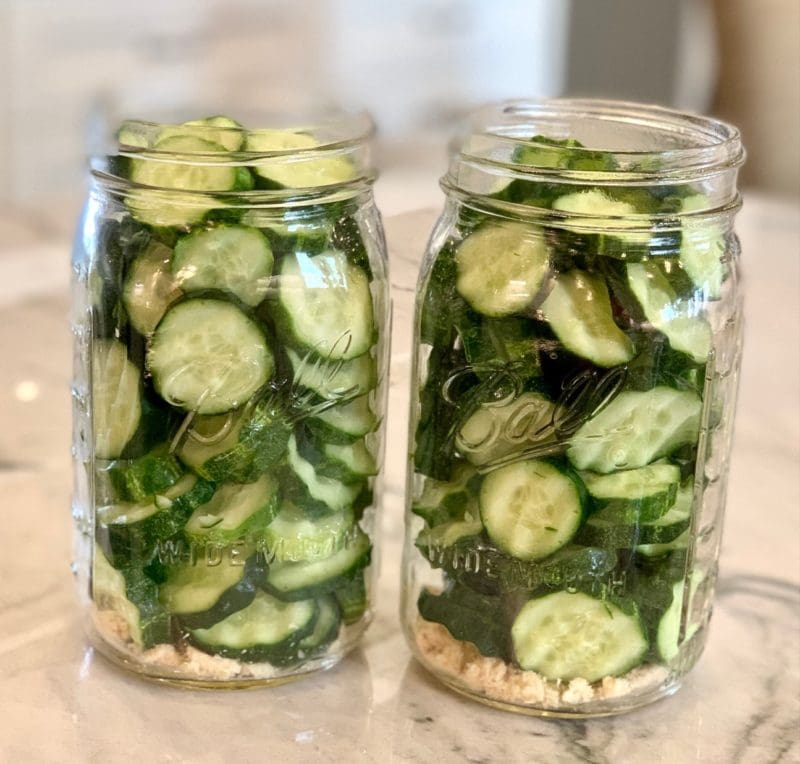 Customize The Spicy Heat
I use prepared horseradish because it is easy, predictable and readily available. When using Inglehoffers extra hot horse radish choose from these options:
Cry Baby, Cry: Divide the jar between the two quarts of pickles, liquid and all
Clearing the Sinuses: 5 tablespoons will do the job
Warmer Than Most: A quarter cup is not enough for died-in-the-wool pepperheads, but too much for others
Goldilocks: 3 tablespoons is enough to balance the sweetness
Intrepid Explorer: 2 tablespoons leaves a hint of heat
The Pretender: Add one tablespoon just to say you did!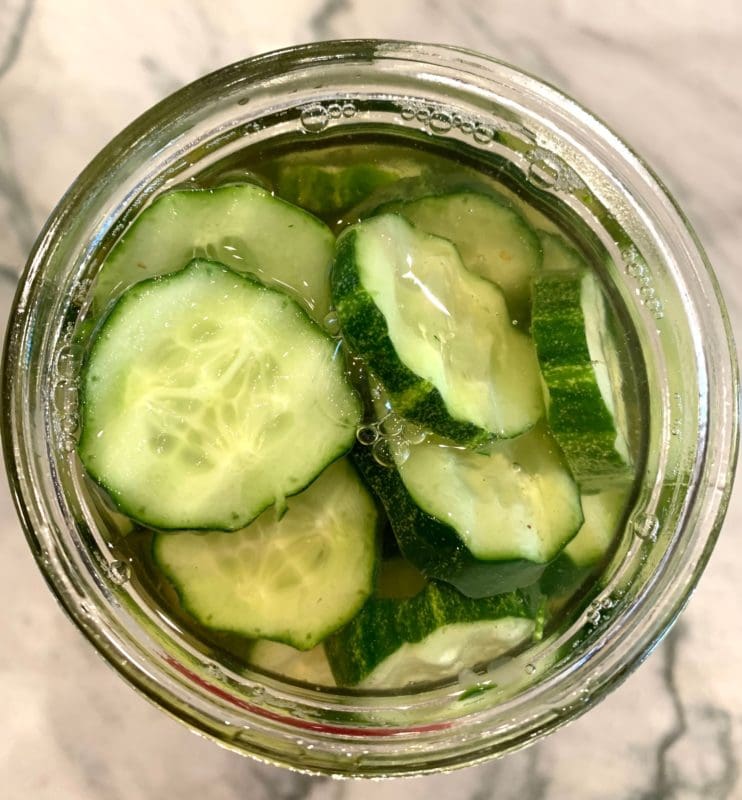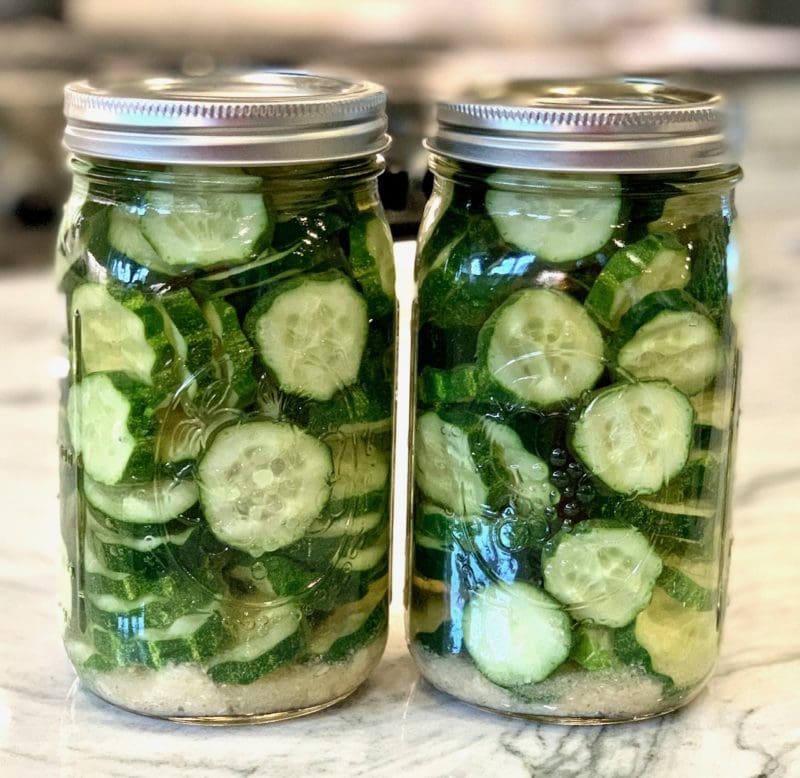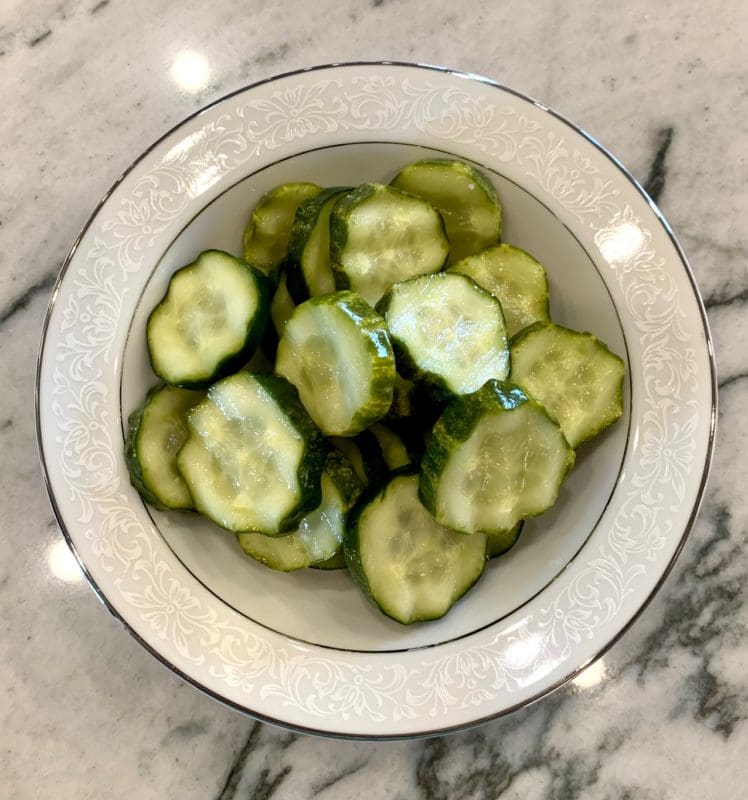 Print
Sweet and Spicy Butter Pickles
Sweet and Spicy Butter Pickles
Author:
Prep Time:

30

Cook Time:

45

Total Time:

1 hour 15 minutes

Yield:

2 Quarts

1

x
2

pounds pickling cucumbers

16 oz

white wine vinegar

1

–

1/2

TBL pickling spice sachet packet

1

TBL kosher salt

32 oz

water

1

–

1/2

cups granulated sugar

3

TBL Inglehoffer extra hot prepared horseradish and juice
Instructions
Make a sachet bag with the pickling spices using cheesecloth and string
Combine the vinegar, water, spice sachet, sugar and salt in a large pot.
Bring to a boil, reduce to a simmer and cover for 30 minutes.
Turn off the heat, uncover and discard the spice sachet and allow to cool
Pour 3 TBL of the prepared horseradish into each of the two quart canning jars
Slice the cucumbers into coins about 3/8″ thick and divide equally between the two jars
When the brine is room temp pour it over the cucumbers. Cover the jars tightly with lids and shake to mix
Refrigerate for 3 days and turn them to re-mix each day while waiting.
They will keep refrigerated for about 3 days after opening and up to a month if unopened and refrigerated