Nicos was founded in 1956 by the mother of Chef Gerardo Vasquez Lugo. She featured her traditional home cooking in a working class neighborhood of Mexico City. When she passed the torch to Gerardo, he built upon that legacy by incorporating more progressive elements into his cuisine.
The Restaurant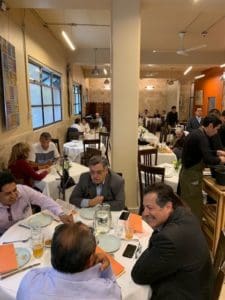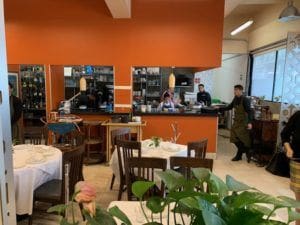 As a neighborhood restaurant the interior of Nicos is crisp in design but not fancy. The service is attentive without being intrusive. The menu is plentiful but not exhaustive. There is something there for everyone whether it is meat, fish or poultry. Acceptable dress is anywhere from casual to dressy and you feel equally at home either way.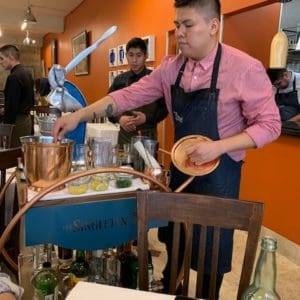 One notable luxury is tableside service. There is a margarita cart, a guacamole cart and mobile flambe stations from which servers prepare apps to mains. There is a station where fresh salsas are made for each table individually, yet none of it is pretentious because it is business as usual. I felt as if I was dining in the home of a friend and on the receiving end of amazing hospitality.
The Menu
I planned to be adventurous while dining in Mexico. Everything on the menu was an adventure because it was entirely in Spanish that even google couldn't translate well enough to understand.   We did know enough to recognize general groups such as salads, soups, fish, meat, etc. but it was the detail we couldn't get a handle on. Specials of the day were especially tricky. Our servers tried their best to help but their English was as poor as our Spanish. Nicos business is serving their community, not catering to tourists, so there was a lot of pointing going on. I did manage to taste something new and delicious. It was escamoles which I knew was ant larvae. We kept our fingers crossed until each new course arrived.
Apps and Mains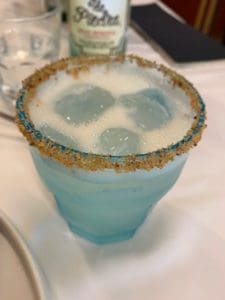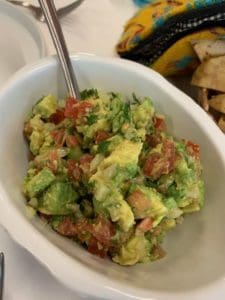 Curacao Mezcal Margarita and table side Guacamole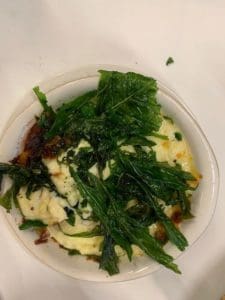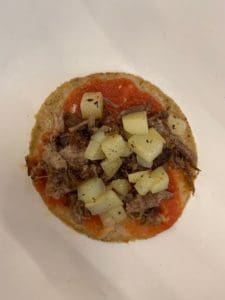 Spinach Queso and Pork Taco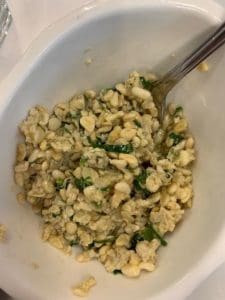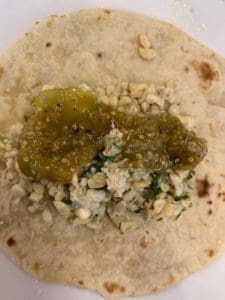 Sauteed escamoles and Escamoles with Salsa Verde Taco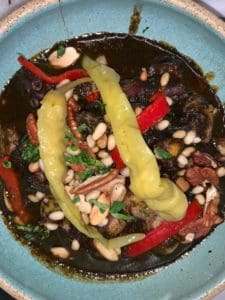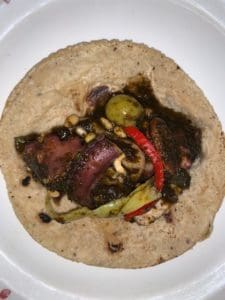 Pulpos Antigua and Octopus Taco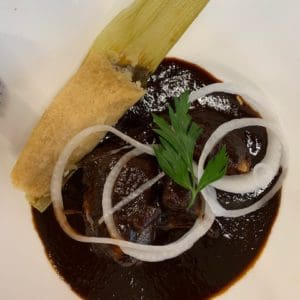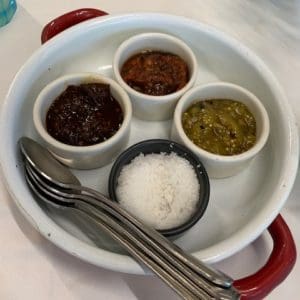 Cerde en Adobo and Fresh Salsas
We can attest that chef Gerardo is doing something right. Actually, many things right. Nicos was ranked #37 in the Latin America top 50 Restaurants for 2018.
And just one more thing…
The total tab for two including drinks, tax and tip was only $2,267. That's $119 U.S.