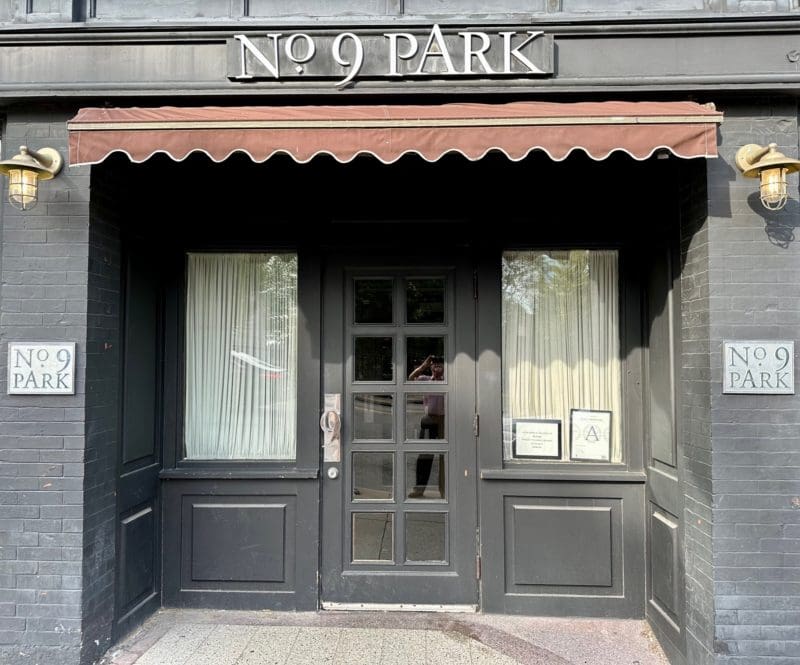 The occasion was the 25th anniversary celebration for Barbara Lynch's flagship restaurant No.9 Park – Boston. The menu featured some of her favorite and most beloved dishes like the prune-stuffed gnocchi and other treats.
Chef Barbara is an example of a hometown, self-described "southie" succeeding in what was a man's game. She made her mark by winning the James Beard Best Chef award in 2003 and has never looked back. Now she operates several restaurants and an outstanding craft cocktail bar called Drink.
No.9 Park is located across the street from the shining golden dome of the Statehouse on Beacon Hill the most prestigious neighborhood in Boston. It's an address that growing up was unthinkable, but earned through hard work and talent. Her food on this evening was delicious, beautifully plated and the wine pairings of certified sommelier Nicholas Seminara outstanding.
Our Tasting Menu at No.9 Park – Boston
A fine meal must begin with a pre-dinner cocktail and our choice is the Raj Rose.