Print
Pie We Eat On Derby Day
The pie we eat on derby day is not pecan pie with chocolate chips, because ours is so much better. The real PWEODD has walnuts and chocolate chips, plus Kentucky's not-so-secret ingredient, bourbon. It's the traditional confection served on Derby Day and at any party worthy of the name.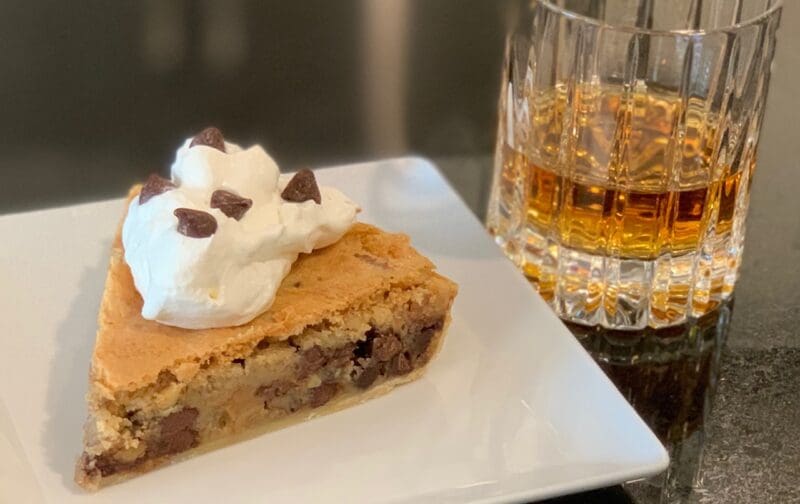 The Kentucky Derby and Tim Tam
The run for the roses is the oldest sporting tradition in America and held annually on the first Saturday in May since 1875.
My favorite horse is the 1958 Derby and Preakness winner Tim Tam. His career was cut short by a fractured bone in the Belmont Stakes. It thwarted his triple crown bid in the home stretch and he stumbled across the finish line in second place. He survived and retired to stud, living his best life to the age of 27 years at legendary Calumet Farm.
How The Pie We Eat On Derby Day Got Its' Name
Any rational person would ask why PWEODD isn't called Derby Pie and I'm here with the answer. Derby Pie is trademarked by the Kern family and they are as famous for litigation over the name as the pie itself. They are the original creators of derby pie and own a legal trademark. Therefore out of respect and fear of prosecution, I gave my pie a different name.
The Kern family recipe is a closely guarded secret and any similarities between theirs and mine is purely coincidental. So, with that disclaimer I give you the PWEODD, pronounced Pee-Wee-Ohh-Dee-Dee an important culinary delight Made In Kentucky.
1/2 cup

flour

1 cup

sugar

2

eggs – lightly beaten

1

stick melted butter

2

TBL Kentucky bourbon – for the pie

1 cup

walnuts – chopped

1

–

1/4

cups semi-sweet chocolate chips
pinch of salt

1 tsp

vanilla extract

1

pie crust
Whipped cream and/or vanilla ice cream – optional

2

fingers Straight Kentucky Bourbon over a big rock – for the cook
Instructions
Preheat oven to 350
Combine the flour and sugar in a mixing bowl
Lightly beat the eggs and add them to the flour and sugar
Add the butter and mix to combine
Stir in the bourbon, walnuts, chocolate chips, vanilla and salt
Grease the baking dish with butter and place the pie crust in it
Pour the filling into the pie crust and trim the crust about a half inch above the filling. Do not leave any overhang
Bake until the filling is set, about 40-45 minutes
Cool on a wire rack before slicing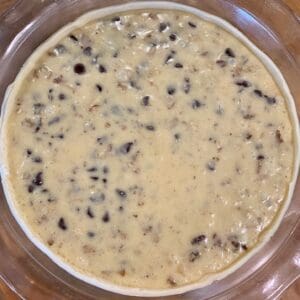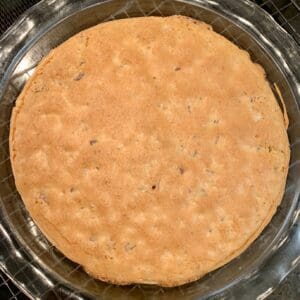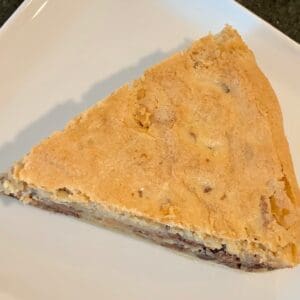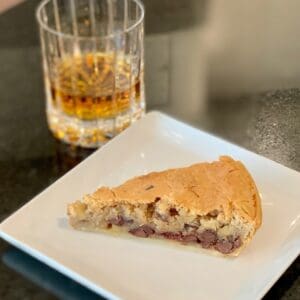 Notes
There's a reason bourbon is in these pictures, because it pairs beautifully with PWEODD!