Sazón – Santa Fe is without question, a Michelin worthy dining experience. It hits for the cycle, to borrow a baseball phrase, with beautiful décor, outstanding service and most important, fantastic food.
Entertaining diners since 1991, executive chef Fernando Olea's menu offers a contemporary twist on traditional Mexican cuisine. It's both comforting and exciting with creative signature offerings from beginning to end.  Everything was delightful and this is an experience that I will remember for a long time. Chef is a conspicuous presence in the dining room and personally welcomes guests. He graciously answered all my questions and if you're wondering, he's on the left, below.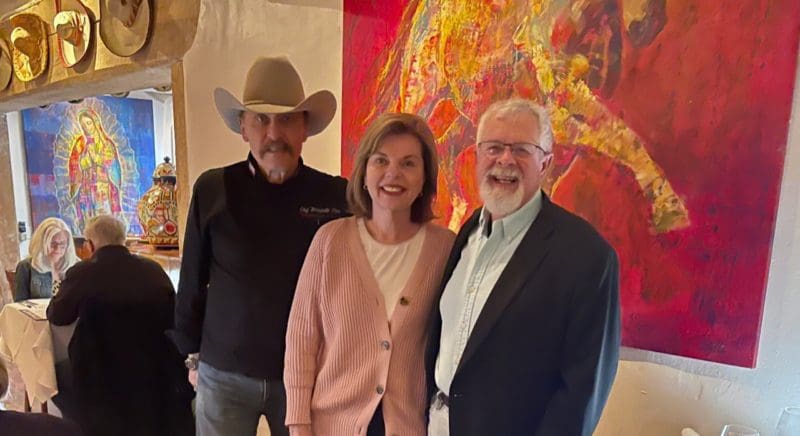 Sazón is decorated with impressive outdoor sculpture and paintings by noted Mexican artists. Julio De Rita, Tanya Talamante, Fragoso Maiz and Armando Adrian Lopez bring bold and colorful accents to the décor.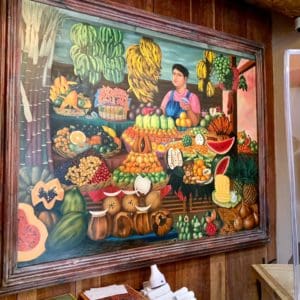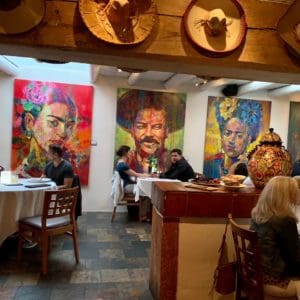 It's All About the Mole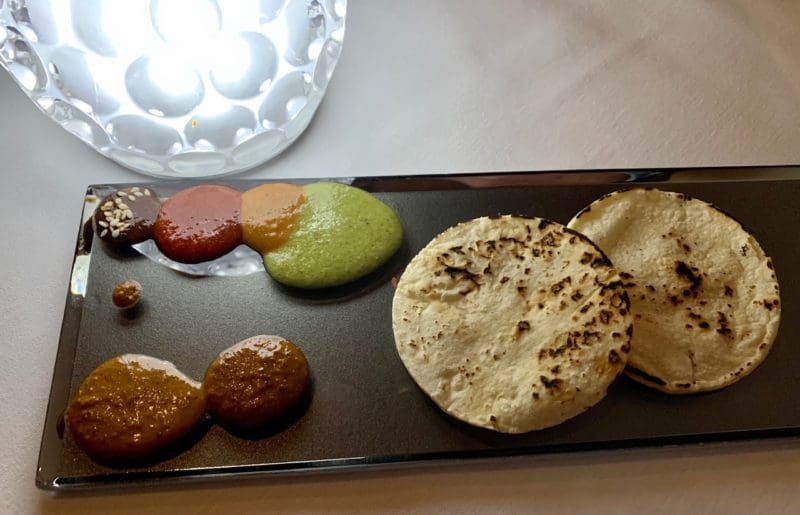 Mole is a defining traditional element of Mexican cuisine and chef Fernando does not disappoint. Our meal begins with a tasting course of six in-house moles and house made tortillas. A dollop each of coloradito, poblano, rojo, verde and negro shared the spotlight with Fernando's orange New Mexican creation.
Pre-Dinner Cocktail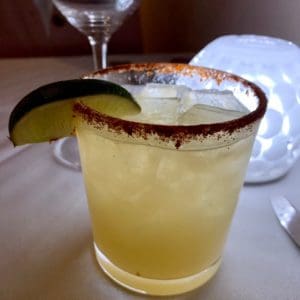 The sazónrita cocktail is made with mezcal, orange liqueur, muddled cucumber, red chili/salt rim and lime wedge.
Soups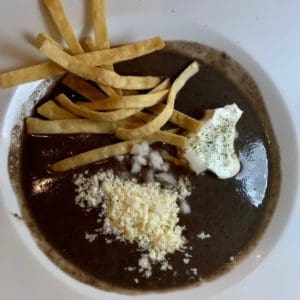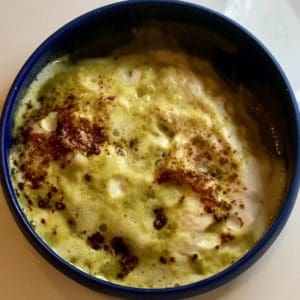 Above left is Frijole Negro sopa with bacon, jalapeno, epazote, sour cream and crispy tortilla strips.
Sopa de Amor is Chef Fernando's signature soup, a creamed chile poblano with blue crab and amaretto foam. It's a serious contender for my favorite dish of the evening, but there was mole, and baby lamb, and dessert!
Main Course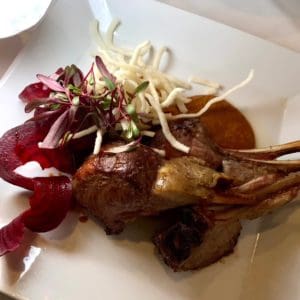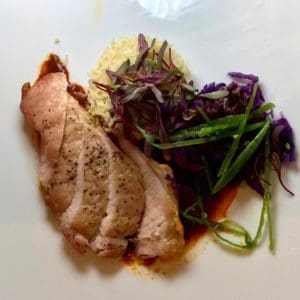 Baby lamb chops with crispy noodles and New Mexican mole is simply divine.
Above right is pork tenderloin on Mexican rice with New Mexican mole and greens.
Dessert and Coffee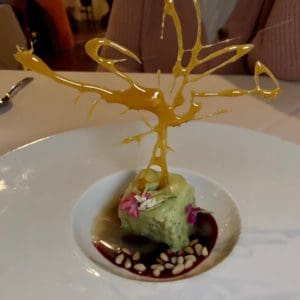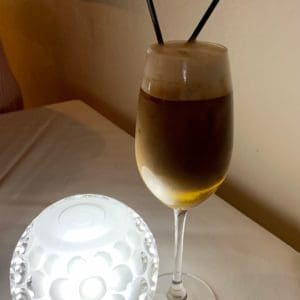 Sinfonia Dulce is a five spice avocado ice cream with ginger, jalapeno beet puree, piñon nuts and caramelized sugar. A Spanish Carajillo, with coffee, Licor 43 and whipped cream made the perfect pairing.
View the Sazón – Santa Fe menu and visit their website here.