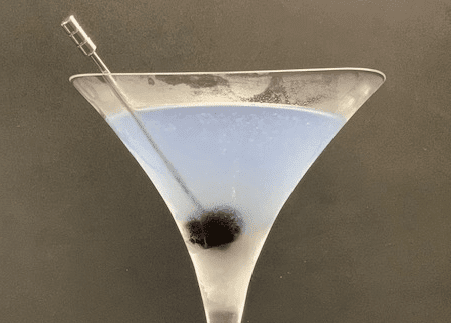 I coined the name Aviatrix while searching for a gin based cocktail to add to the summer playbook. I ran across something new to consider, an Aviator. It was tasty, but it included enough lemon juice to pucker me up a little too much.
Playing around with different juices and other ingredients, I decided to try lime. It's a little sweeter and less astringent than lemon. I retained the base ingredients, changed the proportions and substituted lime juice. Thus was born the Aviatrix.
She's as beautiful as she is delicious. The creme de violette gives it a light purple hue that looks as cool as it tastes. It more than meets the requirements for a summer drink. It's a very popular request at my home bar and friends are known to call ahead and ask to stop by for one. How can I deny such a reasonable request?
Print
Aviatrix
Gin, lime, maraschino and creme de violette!
2

–

1/2

oz Tanqueray or Bombay Sapphire gin

1/2 oz

Luxardo marischino liqueur

1 oz

fresh lime juice

1/2 oz

Creme de Violette
Instructions
Fill a cocktail shaker one third to half way with ice
Add the ingredients and shake or stir the devil out of it to chill
Strain and pour into a frozen cocktail glass