Decca in the NULU District of downtown Louisville, Kentucky became a favorite immediately upon opening in 2012. They served great food in beautiful surroundings with an outdoor patio and downstairs grotto offering live entertainment.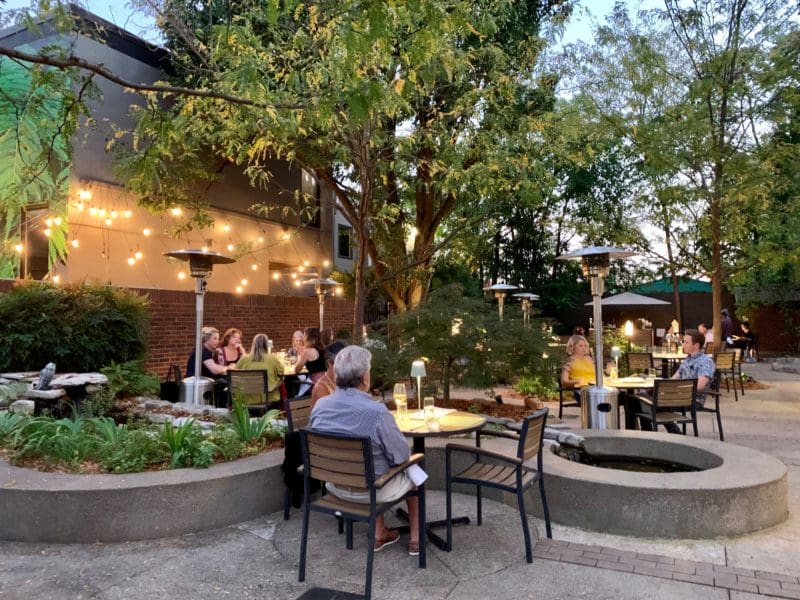 Then it ended, a casualty of the pandemic – until now.
New ownership and new chef Andy Myers hit re-start and re-opened with a limited but delicious menu. April, our masterful mixologist served up their signature resurrection fig cocktail and we were off and running! Dining there again, enjoying the hospitality felt like pulling on a a pair of comfortable, well-worn slippers.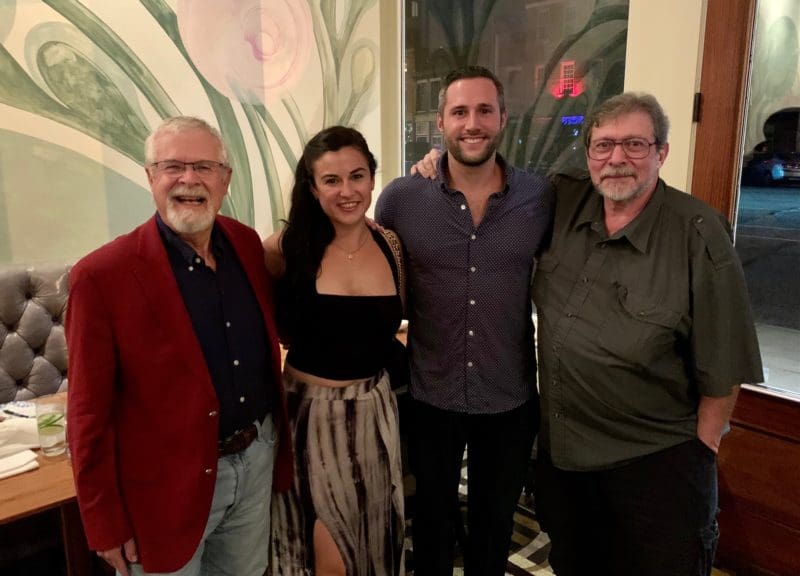 Decca's New Menu
Organized with small, medium and large plates allows you to select the right size portions. Small plates are closest to sides and include marinated olives, marble potatoes, charred baby carrots and roasted red beets. Medium plates include a mixed green salad, cavatelli, charred octopus, hand cut pappardelle and ricotta agnolotti. Large dish choices include a half chicken, wood fried cauliflower, the Decca burger, Faroe Island salmon and ribeye steak.
There are three dessert choices, a Mexican chocolate tart, daily selection of ice creams and a reimagined PB&J. With peanut butter cake, grape jelly sherbet and roasted peanut icing, it will make you smile.
Dinner At Decca in Pictures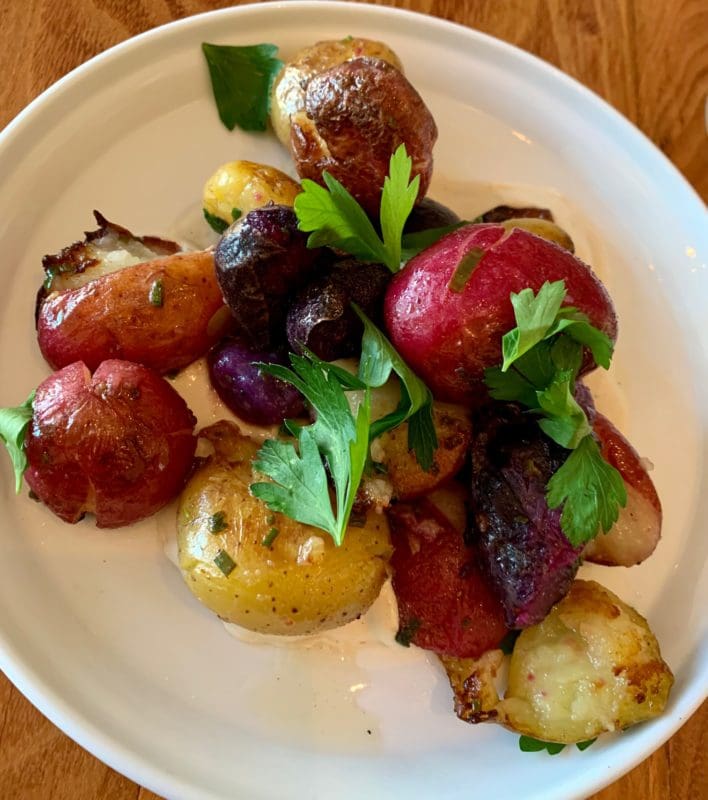 Marble Potatoes with caramelized onion, sour cream and chives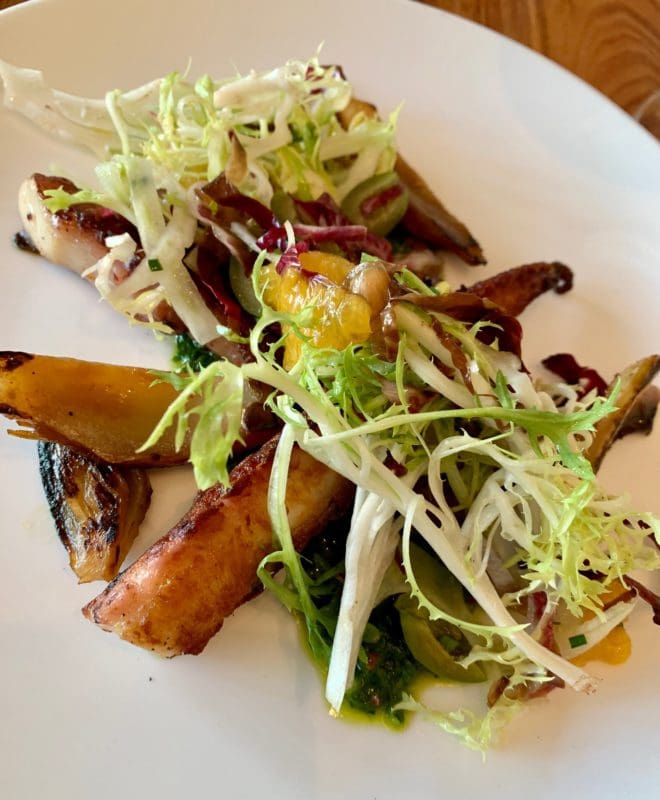 Charred Octopus with fennel, olives, orange, radicchio and salsa verde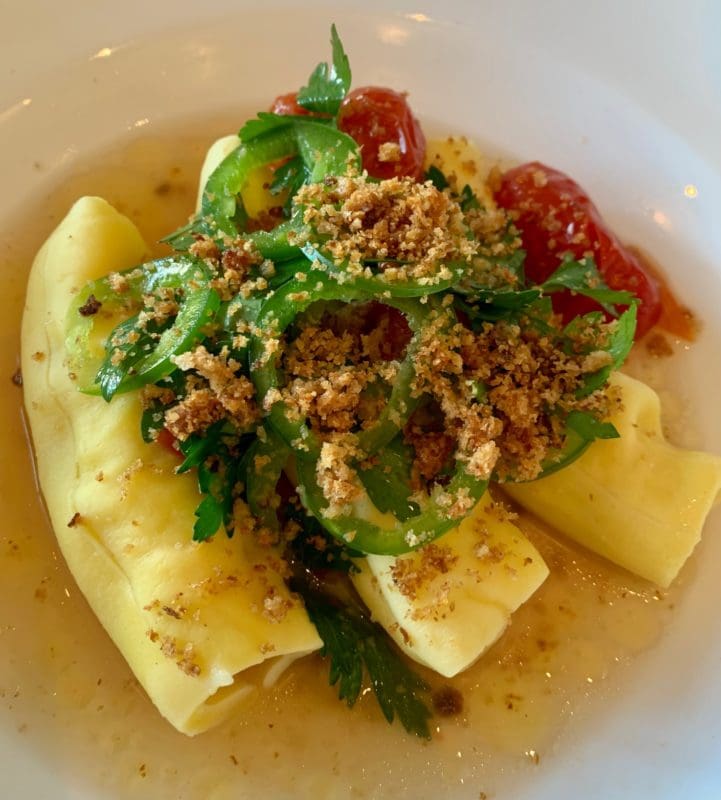 Shrimp Canneloni with green pepper and tomato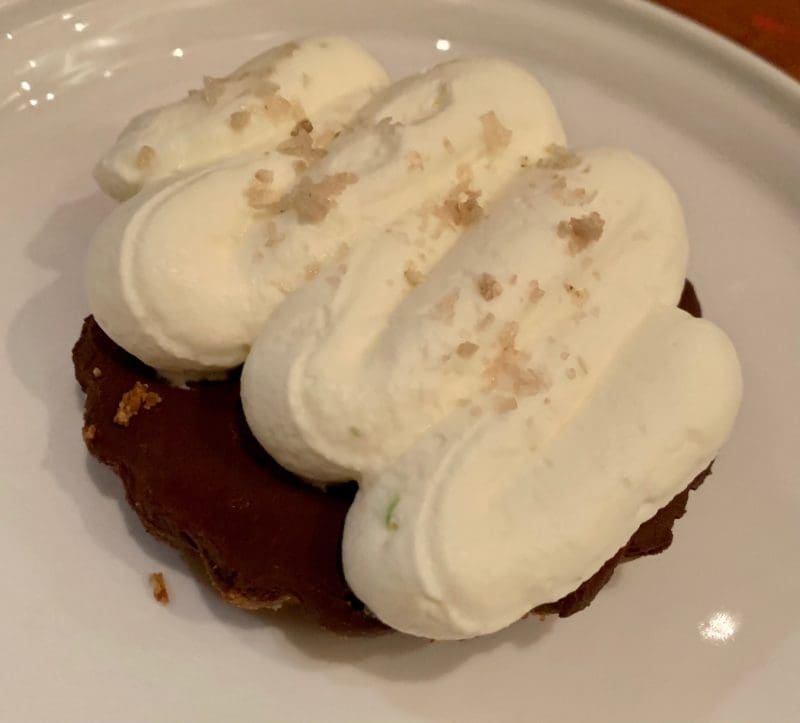 Mexican Chocolate Tart with spiced chocolate ganache, pretzel crust and lime chantilly cream