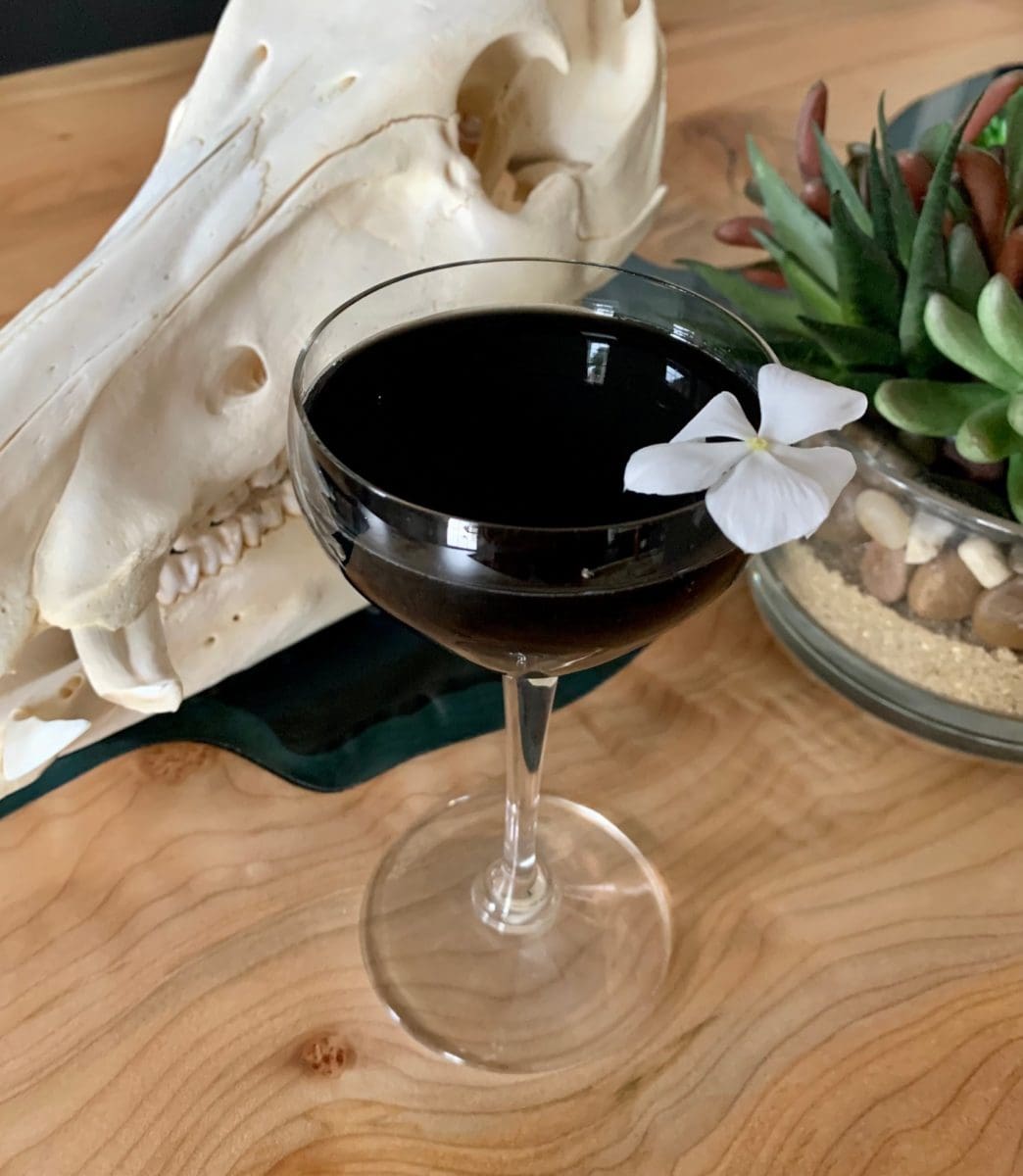 Desert Spoon means Sotol in Spanish. It's the name of the plant and an alcoholic spirit growing in popularity. The cocktail is a product of ingredients found in Texas hill country, New Mexico and the Sonoran and Chihuahua deserts.
Like an artichoke, the base of the stem is eaten by scraping across your teeth. Ancient desert inhabitants used the remaining leaves, called quids, as spoons.
Mezcal and tequila are close relatives of sotol and like agave, sotol is round, compact and spiny. They are prolific in the wild and you can recognize them by their tall spike as you drive through the region. Today they are grown commercially for the production of alcoholic spirits.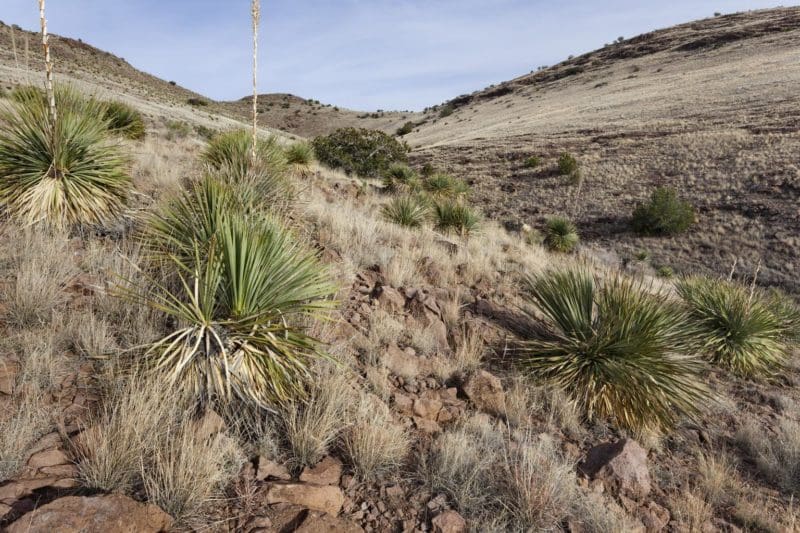 The process of making sotol closely follows that of its more famous relatives. Slow roasting with wood infuses it with smoky flavor. It's fermented and distilled, often more than once, then aged in new or used wine or bourbon barrels. The final product is as unique as the producer's imagination.
Like fine wine, terroir is important and affects the flavor. Plants from different regions vary with salty, grassy and fruity notes. Producers often combine them to achieve their own proprietary spirit.
Making a Desert Spoon
There are two unusual elements and the first is the use of an arbol chili infused simple syrup. You can make this as hot as you like, but there's a fine line between just right and too spicy! Start with this recipe and modify it to your personal taste by adding more chilies or steeping it longer.
The second element is the use of cuttlefish ink or activated charcoal to give the cocktail its unique black color. The ink is salty, so it's  important to use as little as possible to avoid overpowering the drink.
Use of activated charcoal avoids the salt and it's flavorless. Charcoal will absorb medications, so use it with caution in minimal quantities and just enough to color the cocktail.
If you're searching for something unique and delicious, this is it!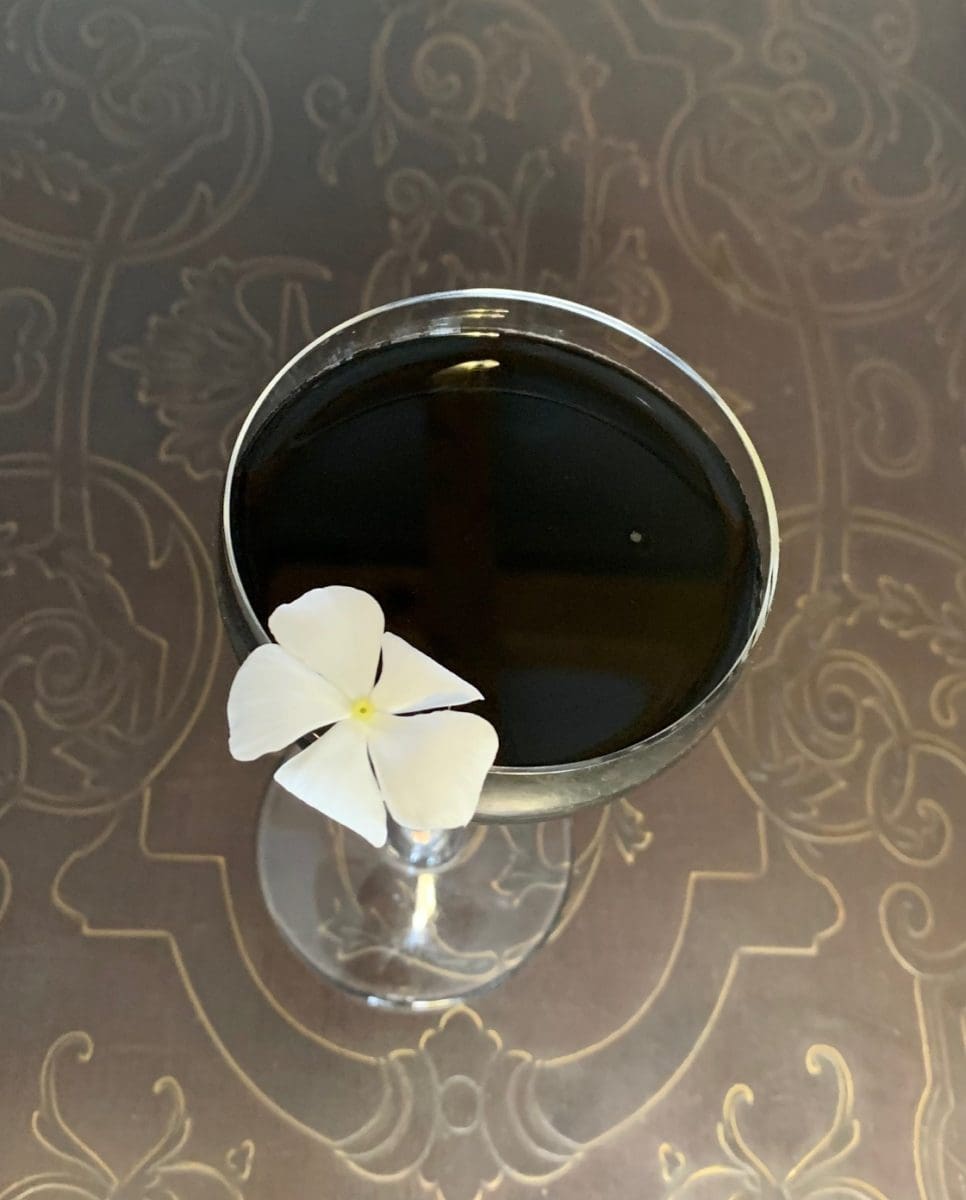 Print
Arbol Chili Simple Syrup
Chili Infused Simple Syrup
Author:
Prep Time:

5

Cook Time:

30

Total Time:

35 minutes

Yield:

2/3 cup

1

x
10

–

12

arbol chilies – cut in half

1 cup

water

1 cup

raw sugar
Instructions
Add the sugar to the water, simmer over medium-low heat and stir until it is completely dissolved
Continue to stir and simmer until it thickens and is reduced by about a third
Remove from the heat, add the chilies, stir briefly
Steep for 20 minutes, strain, bottle and refrigerate until ready to use
Print
Desert Spoon
Sotol, Creme de Violette, Chile Pepper Syrup and Cuttlefish Ink
Author:
Prep Time:

5

Total Time:

5 minutes

Yield:

1

1

x
2 oz

Sotol

3/4 oz

Creme de Violette

3/4 oz

chile infused simple syrup

1/8 tsp

cuttlefish ink -or- activated charcoal
Flower Garnish
Instructions
Add everything to a shaker with ice
Shake, strain and pour into a Nick and Nora Glass
Garnish with a white flower