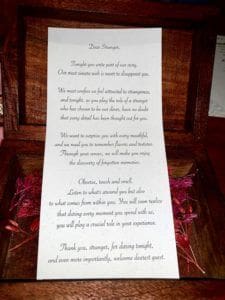 Our visit to Lorea began with a note, presented in a flower filled sandalwood box. Given only to the first guest each evening, I read it aloud to my dinner companions. That was the beginning of our Lorea experience.
Dear Stranger
Tonight you write part of our story.
Our most sincere wish is never to disappoint you.
We must confess we feel attracted to strangeness, and tonight, as you play the role of a stranger who has chosen to be our diner, have no doubt that every detail has been thought out for you.
We want to surprise you with every mouthful, and we need you to remember flavors and textures. Through your senses, we will make you enjoy the discovery of forgotten memories.
Observe, touch and smell. Listen to what's around you but also to what comes from within you. You will soon realize that during every moment you spend with us, you will play a crucial role in your experience.
Thank you, stranger, for daring tonight, and even more importantly, welcome dearest guest.
Chef Oswaldo Oliva is a direct culinary descendant of Ferran Adria of El Bulli fame, through Ferran's sous chef Andoni Luis Arduriz of Mugaritz, arguably the most innovative restaurant today. Oswaldo was the director of R&D at Mugaritz for nine years. He then chose to return home to Mexico City and open his own restaurant, with his own vision for the dining experience.
Opened just last year, Lorea does not yet hold any culinary ranking. I believe that will change as early as this October when Lorea becomes eligible and the 2019 World's Best and the Latin America Top 50 awards are announced.
Cocktails
We chose a Frechia, and a Criptonita, a mezcal based kiwi lime cocktail.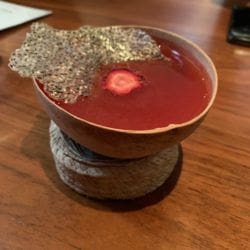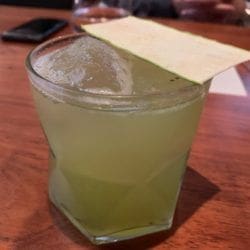 Chef Oliva creates a new menu daily, beginning with snacks, then progressing through an array of texture and flavor profiles, from crispy and crunchy to smooth and creamy, salty, spicy then savory, umami and finishing with sweets.
His beverage pairing includes beer, wine and spirits chosen for their character and ability to enhance the flavor of the foods either by contrast or through amplification of existing flavors in a dish.
Tasting Menu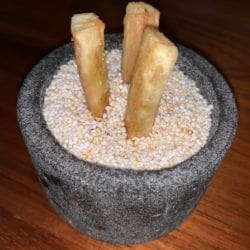 Yuca, Chayote.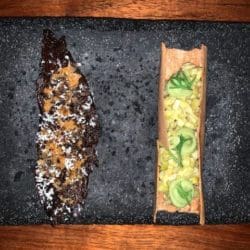 Jerky and fava beans. Sourdough.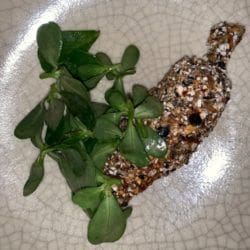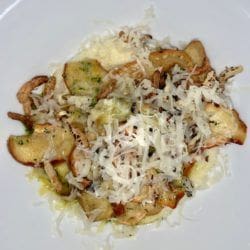 Chile de Agua, Lobster Mushroom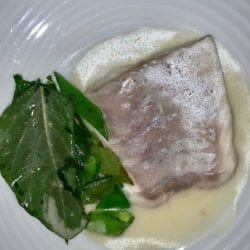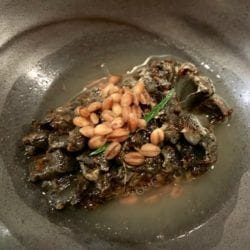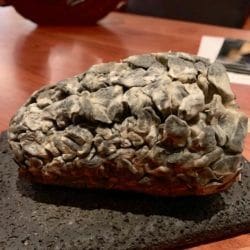 Pil Pil. Huitlacoche and barley. Huitlacoche before cooking.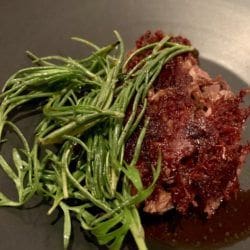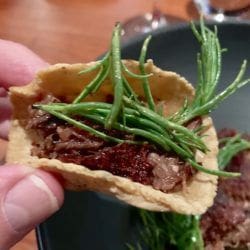 Arromerado. Arromerado taco.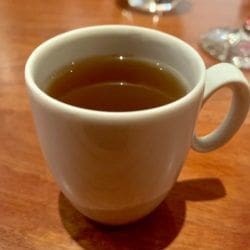 Digestif, or as we dubbed it, thanksgiving in a cup. Very concentrated broth.
Desserts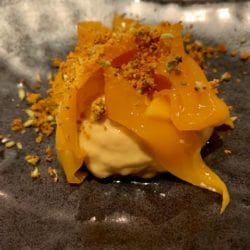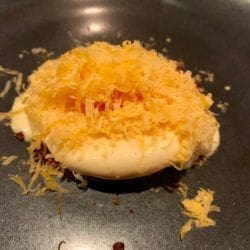 Mango. Passion fruit.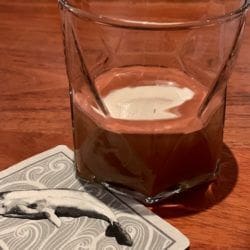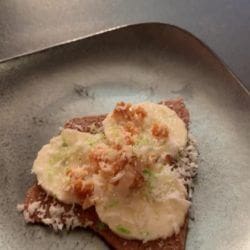 Blanco jaguar gris gris pudding. Banana tostada.
In our roles for the evening, our "beaks" were enhanced with the aroma of gris, an oil used by parfumers worldwide and a component of our final taste.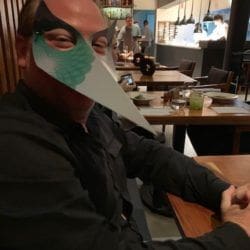 We arrived as strangers but we departed as friends.

Don't miss my interview with Chef Oliva. It is also on my You-Tube channel CookSavorCelebrate. He explains his culinary theories, gives a thoughtful response about authenticity of cuisine, and in the  end reveals what kind of man he really is!