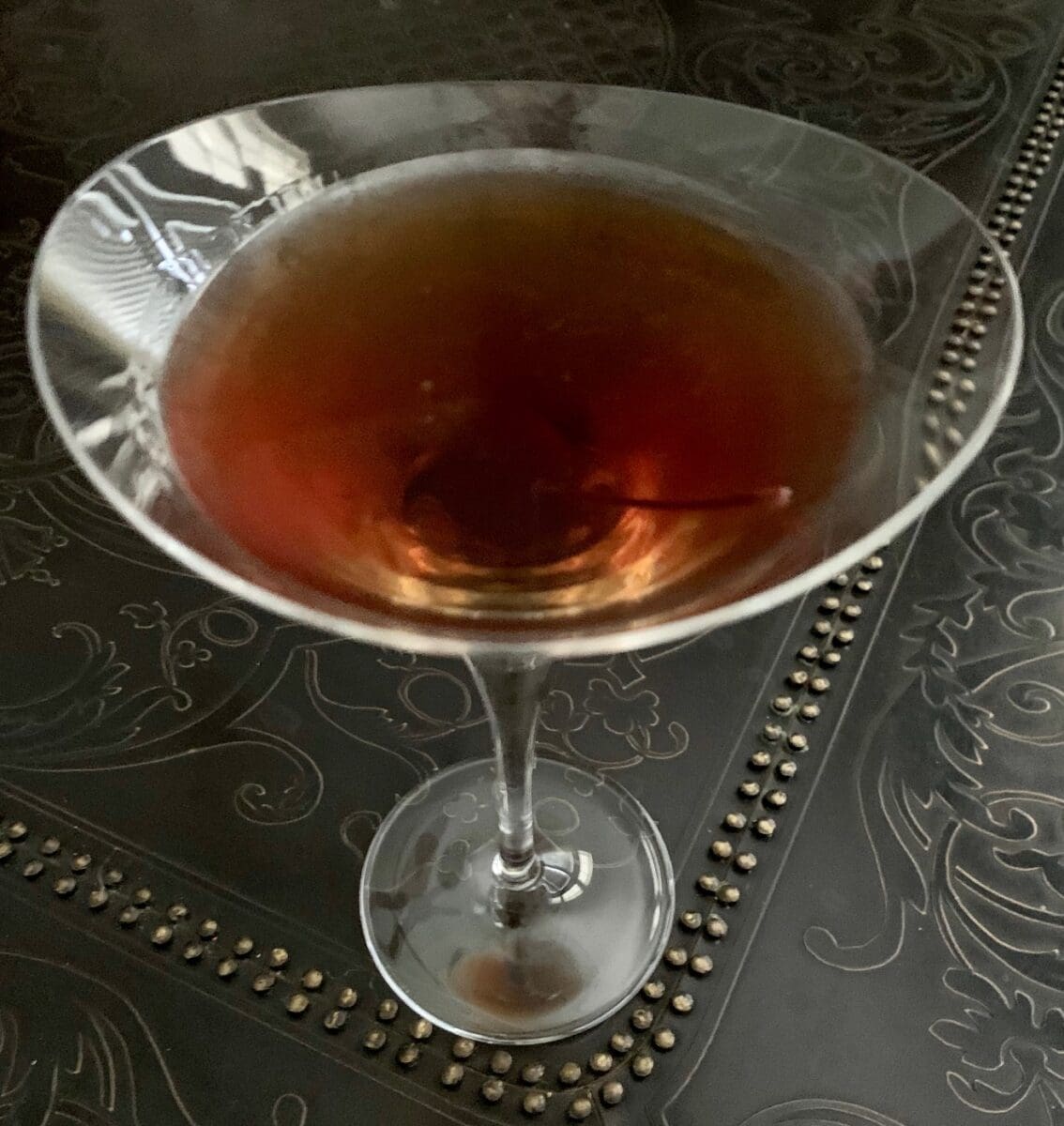 Many bartenders will tell you the Manhattan reigns supreme. With its many variations they have the opportunity to showcase their skill and yet maintain the integrity of a fabled cocktail.
As with so many, its origin is not known and there are many stories with varying degrees of plausibility. Its roots are traceable to the second half of the 19th century and one story claims it was formulated at the New York City Manhattan Club.
The Manhattan's Endless Possibilities
Traditionally it's made with American rye whiskey, sweet vermouth, aromatic bitters and garnished with a cherry. Rye whiskey fell out of favor in the last half of the 20th century and today most are made using Kentucky bourbon, Canadian and Tennessee whiskeys.
You can properly serve one in a cocktail or a rocks glass and the garnish varies using orange peel, lemon twists and cherries. The vast array of craft bitters available today add even more possibilities with peychauds, orange, chocolate and more. Vermouth also has a wide range of flavors from strong, like Carpano Antica to soft and smooth like Dolin. Some variations use dry vermouth and a so-called "perfect" manhattan has both.
I love the endless possibilities and vary my own recipe, frequently deciding on a whim. Bourbon is my favorite base liquor, however rye does occasionally tempt me. The vermouth will vary according to the base liquor, pairing lighter vermouth with stronger whiskeys and vice versa.
The same can be said of the bitters. The standard is angostura, but if you have ever paired a good sipping bourbon with a piece of chocolate you can imagine what my chocolate orange manhattan might taste like!
Then there is the garnish. The maraschino cherry is traditional, but a Luxardo cherry is just luscious, and Woodford Reserve also makes a fabulous candied cherry. Recently, I was smitten by candied orange peel and rapidly consumed the jar.
Unlike my martini for which I have a rigid preference, it's the endless variety that makes the manhattan my favorite cocktail. Below is my almost traditional version. Start here and spread your wings.
Print
Manhattan
The traditional, fabled cocktail using wheated bourbon, sweet vermouth, and aromatic bitters
Tim's Manhattan
2

–

1/2

oz Makers Mark or Buffalo Trace Bourbon

1 oz

Dolin sweet vermouth

2

dashes of angostura bitters

1

luxardo cherry
Instructions
Chill a cocktail glass in the freezer
Add the bourbon, vermouth and bitters into a mixing glass, then fill halfway with ice
Stir slowly 40 revolutions to give it time to properly chill
Prepare your garnish while letting it rest
Remove your glass from the freezer
Strain your cocktail into the glass and add your garnish
Enjoy your cocktail!
And just one more thing… 
Amp up your experience with an M&M peanut between sips. My favorite flavor is red.