Print
Peach Margarita
A peach margarita is too good to describe with cliches like pretty as a peach. However, they are peachy keen and this one showed up on the Margarita Trail. They're delicious and you need to try one, but if you don't like it you're as crazy as a peach orchard boar!
Peach Cocktails
Peaches are well represented in the cocktail world and pair beautifully with any spirit. Bourbon, vodka, rum and gin recipes are easily found and peaches are frequent residents of punch-bowls in sangria.
Grown throughout Mexico, bartenders take full advantage to create tasty treats using tequila and mezcal. They're called margaritas and this is another discovered on the Margarita Trail.
Tequila or Mezcal?
Tequila is the standard choice, because it has earned a place with quality, young silver and golden aged expressions. Mezcal however, is a well kept secret outside Mexico. The Oaxacan spirit is made from multiple varieties of agave and baked in underground pits. That imparts a smokier, more nuanced aroma and flavor. Mezcal and tequila can be used interchangeably in any margarita recipe.
Margaret Who?
Margarita means daisy in Spanish, but no one claims it's named after a flower. Inevitably, they say it's named after actress Peggy (Margaret) Lee, dancer Marjorie King or wealthy socialite Margarita Sames. Then, there's the possibility that the brandy in the original "daisy" was tossed aside in favor of tequila. Then it became the new "Margarita".
1/2 cup

peach puree

3 oz

reposado tequila

1 oz

triple sec or cointreau

1

–

1/2

oz lime juice
Flaky margarita salt
Peach wedge – for garnish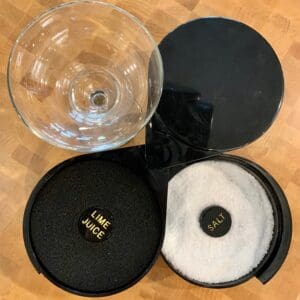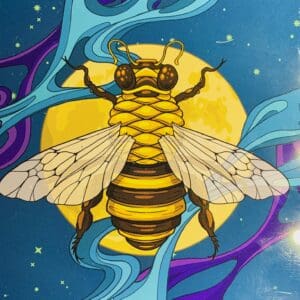 Instructions
Rim your glass using lime juice and margarita salt
Combine the ingredients in a shaker filled with ice and shake well until ice cold
Gently pour into the glass and garnish with a wedge of peach