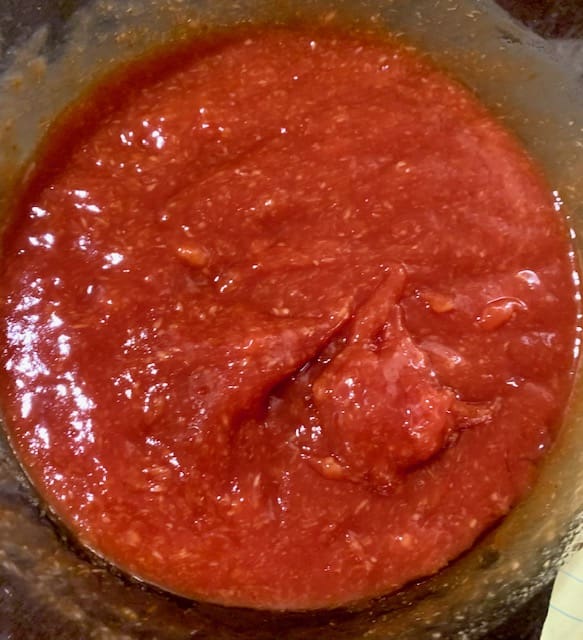 James Beard of culinary award fame was not a fan of cocktail sauce. In fact, he called it "the red menace" and went so far as to say "it was the worst thing that ever happened to the oyster". Yes, cocktail sauce was first served with oysters, not shrimp. Mr. Beard knew more about food and cooking than I can ever hope to, but he was just plain wrong about cocktail sauce. Regardless of his diatribe, a great cocktail sauce belongs in the repertoire of any home cook.
Admittedly there are some good commercial sauces out there. They're also "one size fits all", meaning the spice and heat level is meant for the unwashed masses. The answer is to make your own and customize the flavor for your own, individual taste buds. It takes only a few minutes, a bowl, whisk and measuring cup to do the deed.
This is what you need for great shrimp cocktail.
And just one more thing…
While adjusting the horseradish and tabasco there will be a point when a sunbeam breaks through the clouds and you hear Angels sing. That's when you know it's perfect.
Print
Cocktail Sauce
Home-made cocktail sauce with ketchup, chili. horseradish, tabasco and worcestershire.
1/2 cup

Heinz Ketchup

1/2 cup

Heinz chili sauce

3

TBL plain grated horseradish (not horseradish sauce)
Note: If you can't find fresh grated and only have horseradish in vinegar, squeeze out the vinegar with cheesecloth or a fine sieve

4

dashes tabasco

4

dashes worcestershire sauce
Instructions
Whisk together the chili sauce, ketchup and worcestershire with 1 TBL horseradish and 2 dashes tabasco
Taste and add more horseradish, 1 TBL at a time until it's perfect – for me it's a total of three
Adjust the tabasco the same way, tasting after each addition
Refrigerate in an airtight container until ready to serve