Print
Crawfish Salad
Crawfish Salad is good enough to make from scratch, but it's also one of the great ways to use leftovers. Hosting a crawfish boil is an opportunity to set the table for much more than just an outdoor buffet. You never want a guest to beg for more like poor little Oliver Twist, so extra it is, secretly hoping for leftovers. That's exactly what happened here and I took full advantage to make this delicious salad for lunch.
Crayfish, Crawdads, Mudbugs and Yabbies
Call them what you will, which depends on where you live, but they're all the same thing. I grew up where we trapped huge crawdads in creeks for fun and had no idea they were edible. However, I received an "A" for show and tell in elementary school, before returning them to their home. Today most crawfish for consumption are grown in flooded fields that resemble rice paddies and carefully tended by "farmers".
Crawfish are related to lobsters and prized for their succulent tail meat. More than 50,000 tons of them are harvested annually and BTW, if you call them a Yabbie, you're from Australia.
Back to Crawfish Salad
We use the tails to make this Creole recipe thanks to Leon Galatoire in New Orleans. For you novice crawfish eaters or someone still resisting the urge, think of this as tuna salad only a thousand times better!
Pair it with a white burgundy, sauvignon blanc or a pinot noir for maximum enjoyment.
1

pound cooked crawfish tails (

6

–

7

pounds of live crawfish)

4

romaine lettuce leaves

4

TBL hellman's mayonnaise

2 tsp

zatarain's creole mustard

1

TBL fresh lemon juice

1 oz

dry white wine

5

green onions – finely chopped, whites only

2 tsp

capers – drained

3 tsp

parsley – finely chopped
Ground black pepper to taste

1

pinch cayenne pepper – optional

1/4

fresh lemon for garnish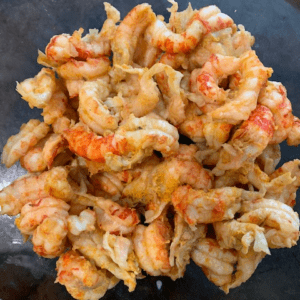 Instructions
Make this with leftover tail meat or start from scratch by boiling your crawfish
Season a pot of water with your favorite cajun spice mix and bring it to a rolling boil
Boil the crawfish for 7-8 minutes until they turn bright red
Remove from heat and let it rest for 10 minutes
Drain, spread onto newspaper and cool
Peel the tails out and reserve. They can be frozen for later use.
Mix everything but the crawfish tails in a bowl, then fold in the tails
Adjust seasoning to taste and chill in the refrigerator for 30 minutes
Prep the lettuce. Cut off the stalk, discard the outer leaves and reserve the best 4 leaves for the salad bed
Separate, wash, then submerge the leaves in an ice water bath for 5 minutes to bring out the color.
Pat the leaves dry and place a leaf on each plate
Divide the salad evenly and serve with a lemon wedge garnish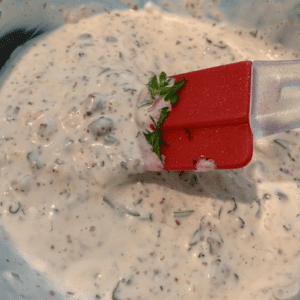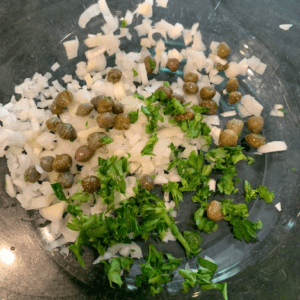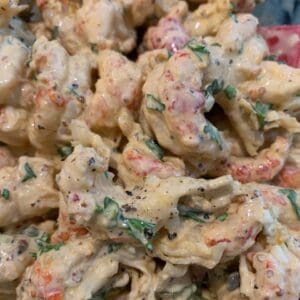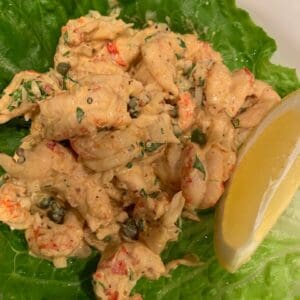 And just one more thing…
For you dieters out there. Remember that crawfish are the ultimate diet food. It's a proven fact that you burn more calories peeling them than you gain by eating them. I verified that on the internet!