Our French Creole dinner began with a toast. With a Vieux Carre in hand and the anticipation of a sumptuous repast, our gathering was called to order. It's our response to a dire emergency known as the mid-winter blues. On the menu is a favorite dish from Arnaud's, Antoine's, Commander's Palace, Galatoire's and Brennan's, but the amuse bouche is my personal lagniappe.
I'm a fan of New Orleans cuisine because the flavors are unique. A visit there is a tour de force tasting all the city has to offer, old and new. In between, I make do by cooking creole and cajun recipes. It transports me there instantly via the intense aromas and flavors enjoyed by locals and visitors alike for generations. One of my great, great, great grandfathers immigrated through New Orleans in 1837. I wonder if he dined at any of these or their predecessor establishments? I'm sure he ate an oyster or two.
I hope you enjoy reading about  my French Creole dinner and perhaps find inspiration for your own winter respite!
French Creole Dinner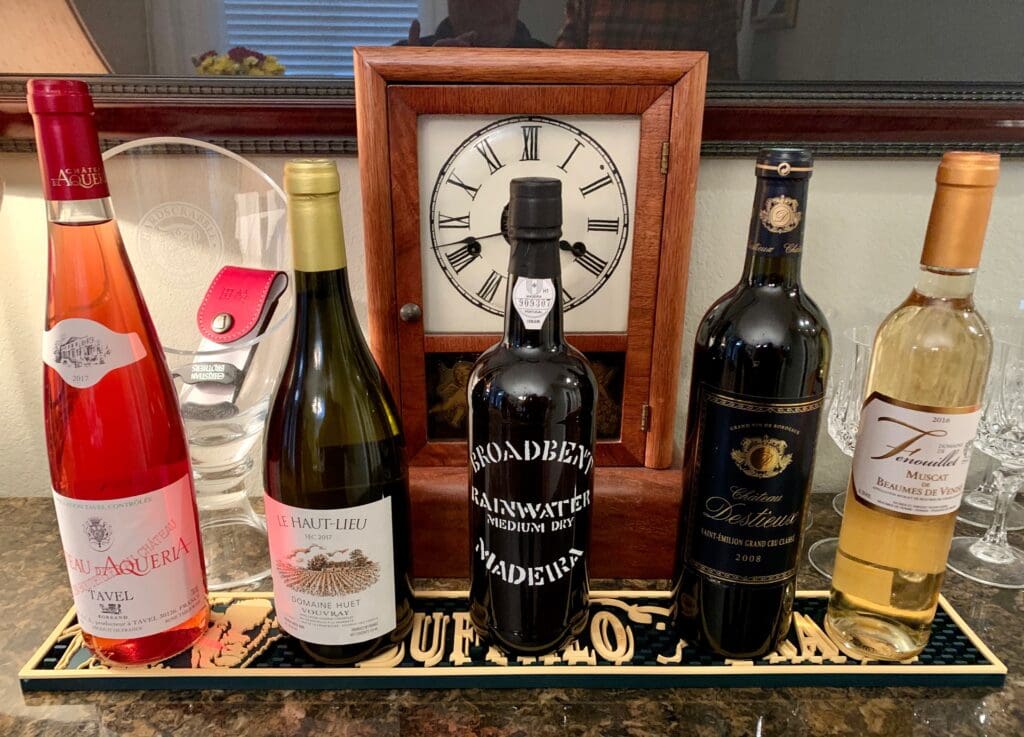 Aperitif
Vieux Carre'
A voo-ka-Rae is one of my favorite NOLA libations and I like my version with Kentucky Bourbon. It's a potent thing, but all the better to get the party started!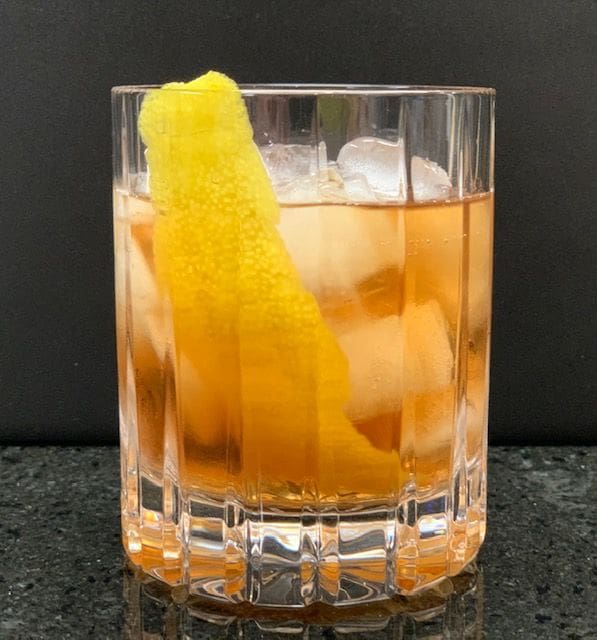 Entree'
Smoked Salmon Creole
This is my homage to the fabulous smoked pompano appetizer served by Arnaud's in the French Quarter. Pompano is out of season in the Arkansas River valley so I had to find a substitute. Salmon worked quite nicely and paired beautifully with a French Rose'.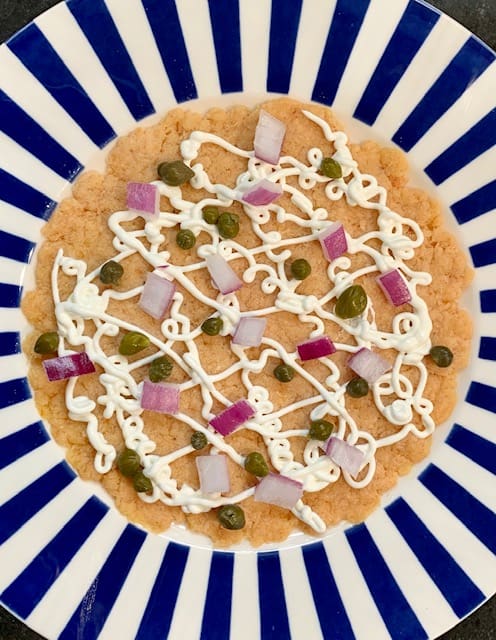 Chateau D'Aqueria, Tavel Rose' 2017
Deuxieme Cours
Langouste Thermidor
When I first visited Antoines', the menu was entirely in French and my favorite dish was lobster thermidor. The morning of our dinner, I purchased Roy F. Guste Jr.'s cookbook and studied it carefully. This recipe is the same used to this day and every time I make it, reminds me of that visit long ago. A luscious Vouvray Chenin Blanc is the perfect complement for this dish. Do you see the Fleur De Lis in the crust?
Domaine Huet Vouvray, Le Haut Lieu SEC 2017
Potage
Alligator Snapping Turtle
My inspiration for turtle soup comes from my grandmother, but I don't have her recipe, I just have fond memories. Turtle Soup is also classic New Orleans and all the Grand Dames serve their own proprietary recipe. Each is slightly different and my favorite comes from Commanders Palace. This is my version, paired with a terrific Madiera.
Broadbent Rainwater Madeira
Amuse Bouche
Peach Sorbet
Our palates needed a rest and I needed a little time to prepare the next course, so I made a little something extra from fresh peaches!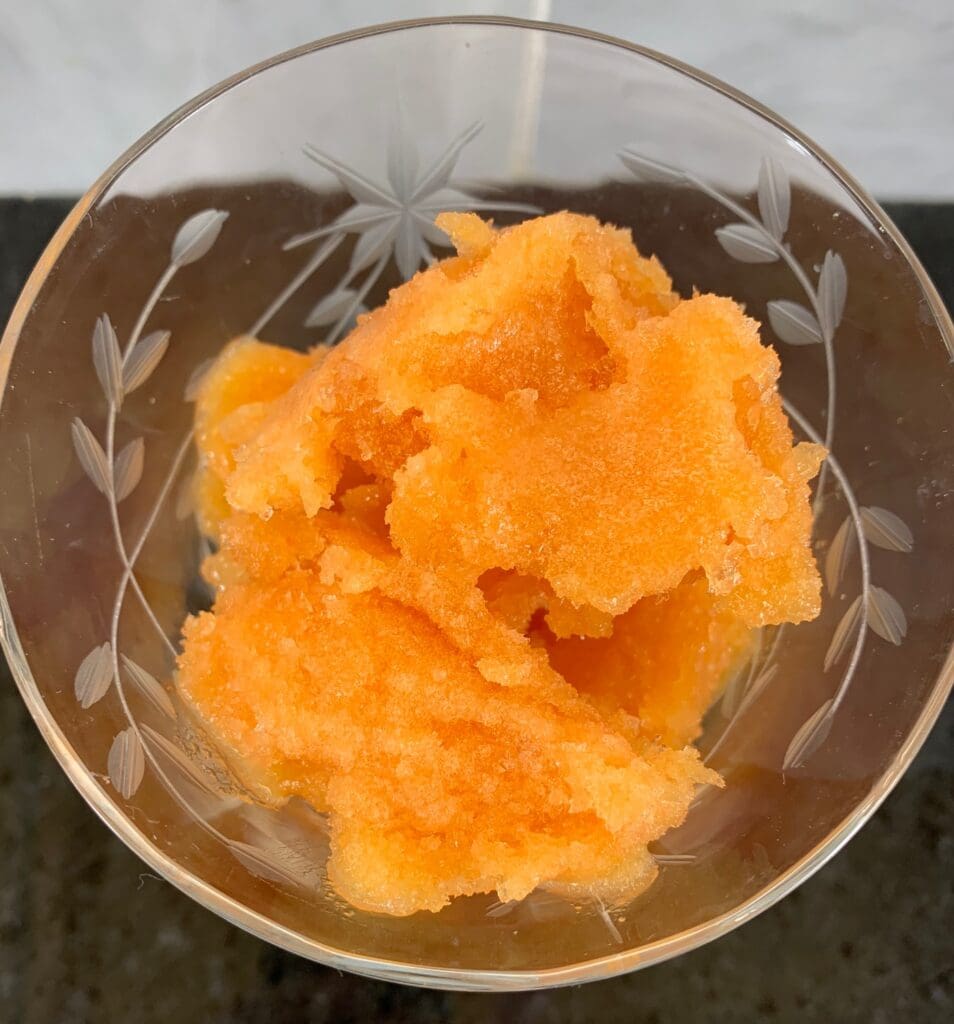 Plat Principal
Petite Filet and Asparagus with Hollandaise
Galatoire's may be my favorite among favorite's in New Orleans and they serve many delectable dishes. Chief among them is an impeccably prepared medium rare filet, but that's my preference. They make fantastic hollandaise too, draped over fresh, crisp asparagus. I believe this does justice to my recollection of my last dinner there. We enjoyed a very nice twelve year old St. Emilion Bordeaux with this course.
Chateau Destieux, Saint-Emilion Grand Cru Classe' 2008
Dessert
Bananas Foster
New Orleans is the home of Brennans where bananas foster was created. I overcooked the bananas, but I promise the flavor was spot on. We were several hours into the evening when I prepared this and I feel lucky I didn't burn the house down during the flambe. We enjoyed a terrific muscat which stood up to the intense sweetness of the dessert.
Domaine De Fenouillet Muscat De Beaumes De Venise 2016