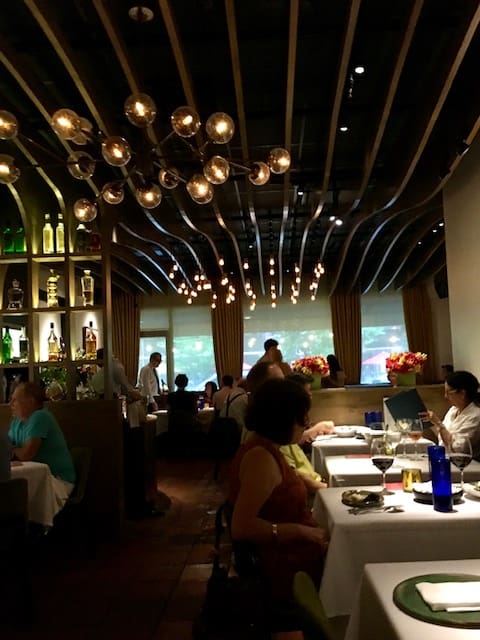 Topolobampo
A highly anticipated stop in Chicago was at Rick Bayless' Topolobampo because of his James Beard awards and Michelin star. We were excited to dine on his Mexican haute cuisine for a broader experience beyond tacos and quesadillas.
Our meal with fish, fowl, pork and beef and moles galore paired with wonderful wines was delicious. But, in the afterglow of a sumptuous dinner, something hit me.
If an Okie can cook Mexican food this good, just imagine what you might find in Mexico.
Post Topolobampo
Topo inspired me to travel directly to the source. Street food, neighborhood and destination dining composed our gustatory agenda and were eye-popping delicious. I experienced new foods like escamoles and chicatana, chilies and spices that you don't, or rarely find in the United States. Then there was the mezcal and margaritas in every color of the rainbow,
I learned how good authentic Mexican food can be. Check out our dining experiences at Maximo, Quintonil, Pujol and Nicos. They in turn, prompted a pilgrimage to Oaxacan Daniela Soto-Innes' Cosme in NYC. She has won the world's best female chef award and I tasted why.
Our Menu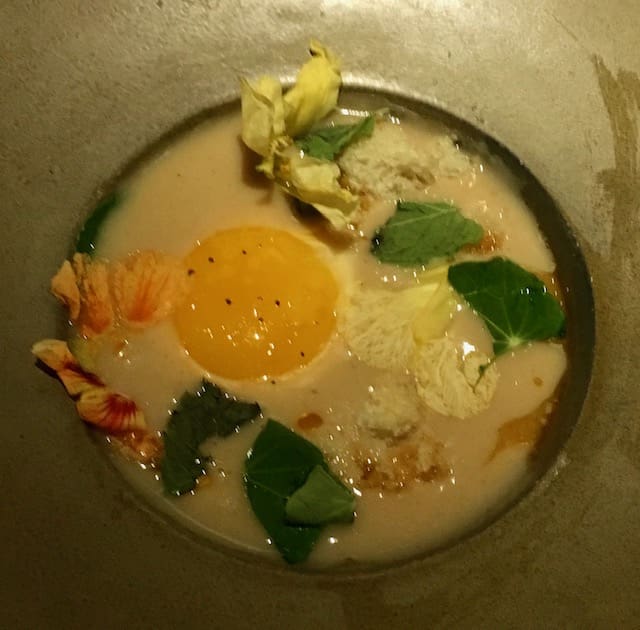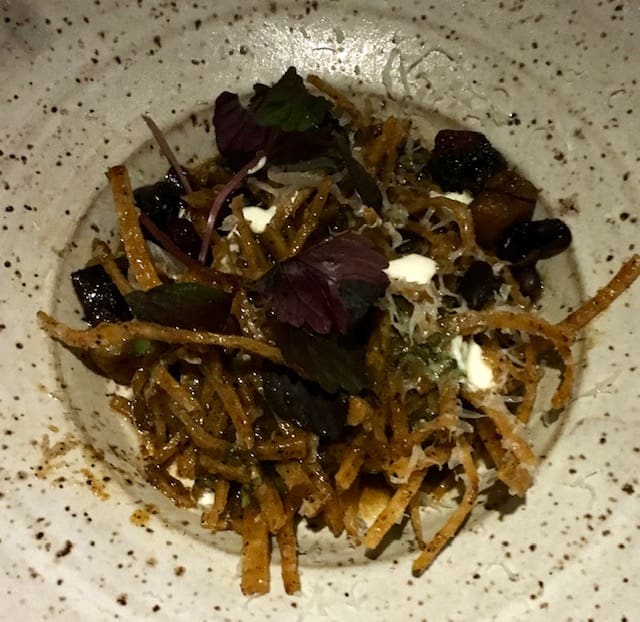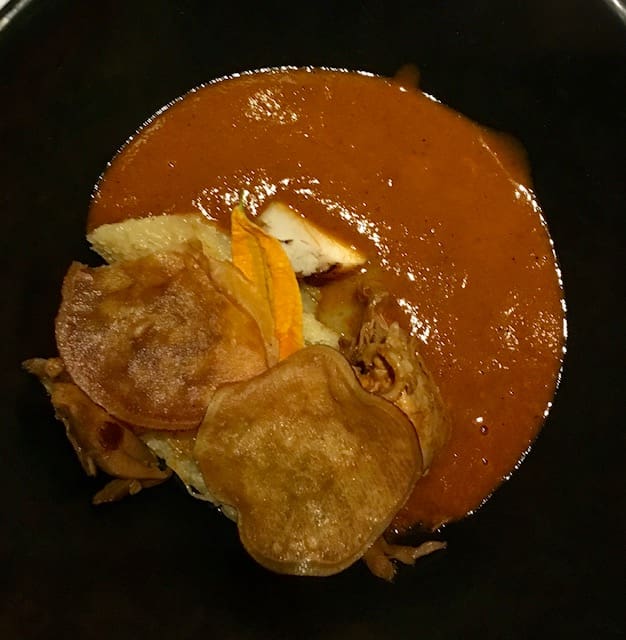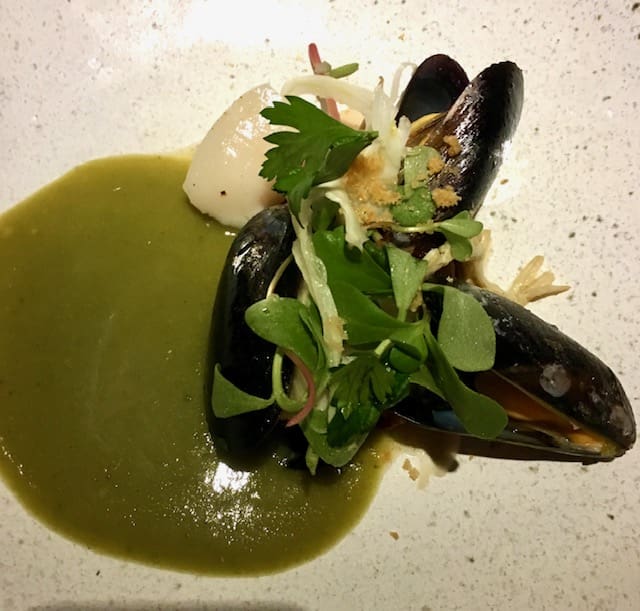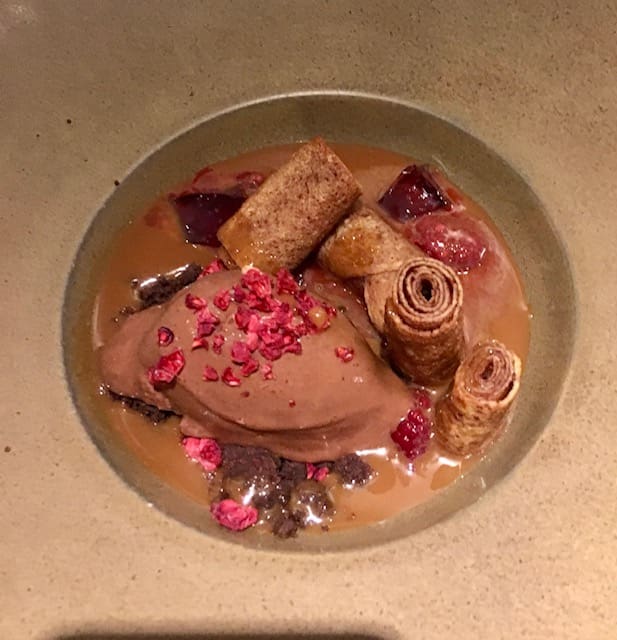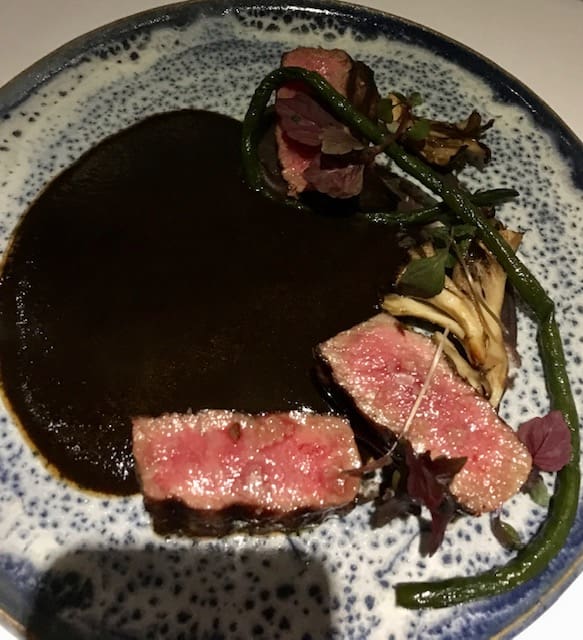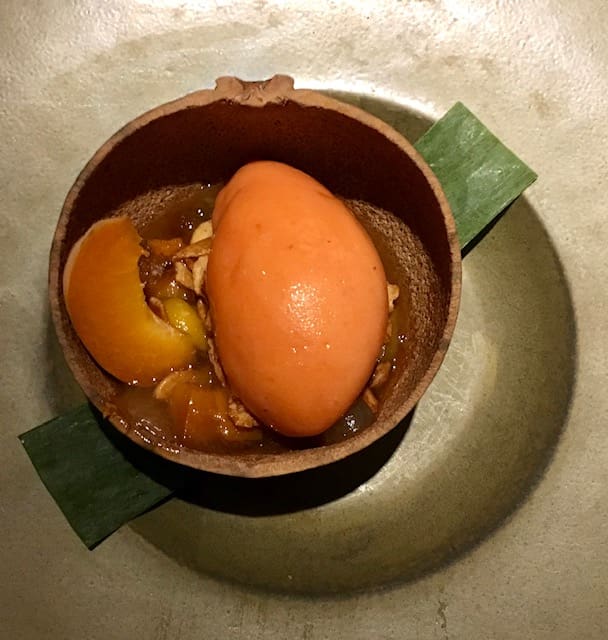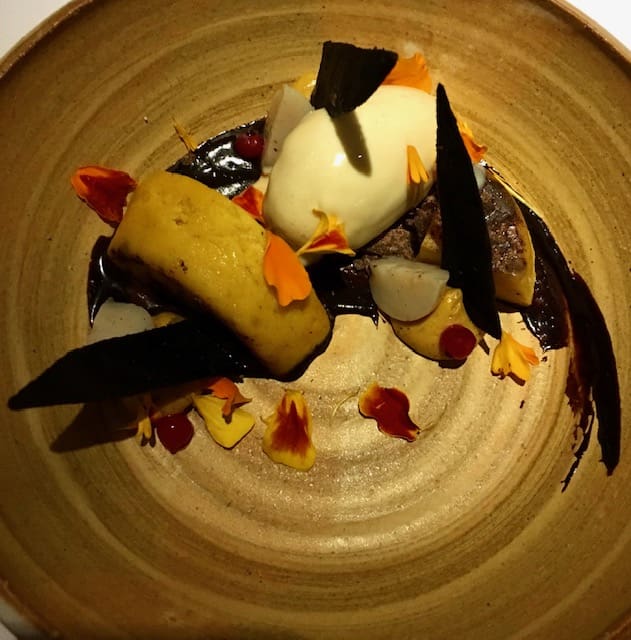 Everything was delicious and the service impeccable, so after such a great experience, what's left to say?
The Elephant In The Room
Mr. Bayless is frequently used as punching bag on the subject of cultural appropriation, so let's dig deeper.
Accusations
Critics say he uses Mexican culinary culture and traditions without authority, right, understanding or respect. They add he's part of a "power dynamic" and built his restaurant empire on the backs of people who have been systematically oppressed.
Historical Context
Mexico has come out on the short end of the stick many times, beginning with Spanish colonization in 1519. Over 300 years conquerors enslaved indigenous peoples and systematically replaced their languages and religion. This dramatically and permanently changed their culture.
The Mexican – American War ended with the treaty of Guadalupe Hidalgo. Under terms of the treaty, Mexico ceded disputed Texas territory and 55% of its total land mass to the United States. This photo of a placard hanging in the New Mexico History Museum summarizes the event.
Finally, the French invaded Mexico City in 1861 and placed Maximillian of Austria on the throne as Emperor of Mexico. This client state of the second French Empire under Napoleon III lasted until 1867.
You Decide
The U.S. is a melting pot of the world and as Americans everything we cook and eat has roots in another culture. Is it wrong to cook food and build a restaurant business on the culinary history of another race or ethnicity?
Are these complaints legitimate, or are they simply an expression of jealousy over Mr. Bayless success? I think these are valid questions concerning a complicated subject.
Here is a link to one of Mr. Bayless most vociferous critics.
Here is a link to Mr. Bayless' rebuttal to an editorial on National Public Radio.
Here's another take on the subject about two ladies and their burrito food truck in Portland, Oregon
The Only Thing I know For Sure
Dinner at Topo is a gateway to Mexican fine dining. From a caucasian outsider's point of view, it seems Mr, Bayless has devoted his culinary life to understanding, learning and promoting Mexican cuisine and I would dine there again. But, if forced to make a choice, I'm always going where the food tastes best.
Watch out Rick, plane fare to Chicago and Mexico City from my hometown is very competitive!